Android Lollipop update for Google Play Edition devices coming soon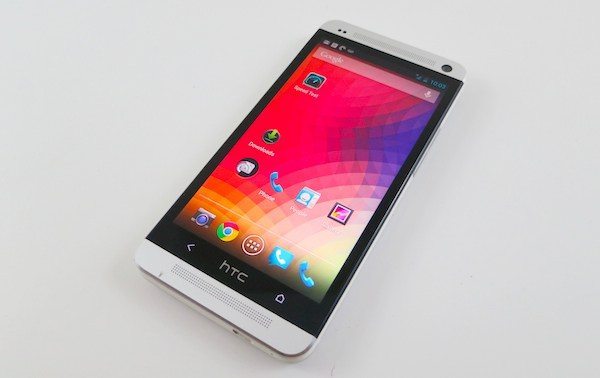 Android Lollipop is slowly being pushed out to devices as we speak. If you are a Nexus user (and we don't mean Nexus 6 and Nexus 9, as those come with Android 5.0 pre-loaded) then you either have already received, or will do so, in the next couple of days, your refresh on the Nexus 5,  2012 and 2013 Nexus 7, and the Nexus 10. There is also good news for those rocking the 2012 LG-made Nexus 4, as we've recently heard official wording that the Android Lollipop update is in the works. Also, if you're among the those who use a 2014 Moto X, or an LG G3, you might have already received an update to Google's latest and greatest.
How about Google Play Edition phones? Well, these are as close to the Nexus line-up as it can possibly get. The entire point of GPE phones was to offer Nexus-like experience with hardware from different vendors (like Samsung, HTC, or Sony). Well, if you are using a Google Play Edition smartphone, you should rest assured that your Android Lollipop update might be just a few days out.
HTC's Mo Versi took it to Twitter to tell us about "early next week", and he was, in his response to Twitter questions, referring to the timeframe in which the Google Play Edition HTC One  will get its Android Lollipop update. The Taiwanese phone manufacturer has not one, but two Google Play Edition phones: the 2013 HTC One (M7), and the 2014 HTC One (M8). It is not clear whether the Android Lollipop update will be ready early next week for both devices, or only for the latest One M8. When asked to clarify on Twitter, Mo Versi didn't (yet) offer any clarification nor further information on the matter.
While we hope that updates will be available for both devices, we're also quite positive that once HTC starts offering firmware updates containing Android Lollipop, other manufacturers involved with the Google Play Edition phone project will likely follow suit. Until then, we'll keep you posted whenever the update is available for your device, so you can be among the first ones to grab your Lollipop dessert.
Source: Mo Versi 1,2 (Twitter)
Via: Pocketnow