Nexus device Android 5.0 Lollipop update, dessert served now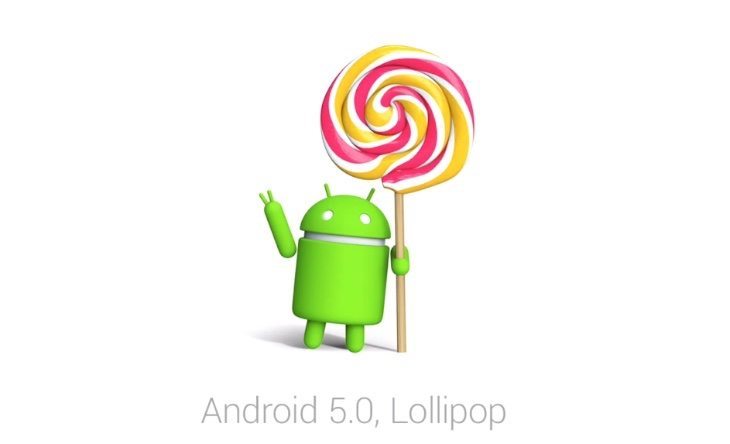 There's good news today for owners of various Nexus devices, namely the Nexus 5, 2012 and 2013 Nexus 7, and Nexus 10. We all know what this is about, and yes, the Nexus device Android 5.0 Lollipop update has now started rolling out, or as Google would say, "Dessert is served." Many Nexus phone and tablet users have been eagerly waiting to get to grips with the latest major update to the operating system, so this will be very welcome news.
One of the biggest draws of purchasing a pure Google Nexus device is that they are usually the first to receive new Android updates. Android 5.0 Lollipop is now available for the above devices as an OTA (over-the-air) update or via factory images that are now available to be downloaded and flashed. However, we should point out that for the Nexus 7 (2012) and Nexus 7 (2013) the factory images for Android 5.0 have only arrived so far for the WiFi versions. Therefore those who have the cellular connectivity models will need to wait a little longer.
If you are the owner of a Nexus 4 then you might be wondering why your device is not one of those ready for Lollipop just yet. This is because the device hasn't received a factory image for 5.0 Lollipop, but rest assured it will come. As well as these Nexus devices we recently informed readers that the Lollipop update had begun being pushed out to the LG G3 and it has already started rolling out for the Pure Editions of the Moto X (2014) and Moto G (2014).
#AndroidLollipop rollout has started and will soon be available on most #Nexus devices. Dessert is served. pic.twitter.com/XVFX2tEbHv

— Android (@Android) November 12, 2014
We also know that this update is in testing for the Sony Xperia Z1, Z2 and Z3 and have seen a preview of it running on the Samsung Galaxy S5. As usual though, Samsung isn't being exactly forthcoming with how just long owners of its devices will have to wait. You might also like to see a recent video we shared that showed the Nexus 5 on Lollipop vs. Samsung Galaxy Note 4 on TouchWiz.
If you have the Nexus 5, Nexus 10, or Nexus 7 2012 or 2013 we'd like to hear from you. Once you've updated your device it would be good to know what you think of the improvements and new features that Lollipop has brought to your phone or tablet? Send your comments to let us know.
Source: Android (Twitter)
Via: GSMArena