LG G3 Android 5.0 Lollipop update starts this week, beats others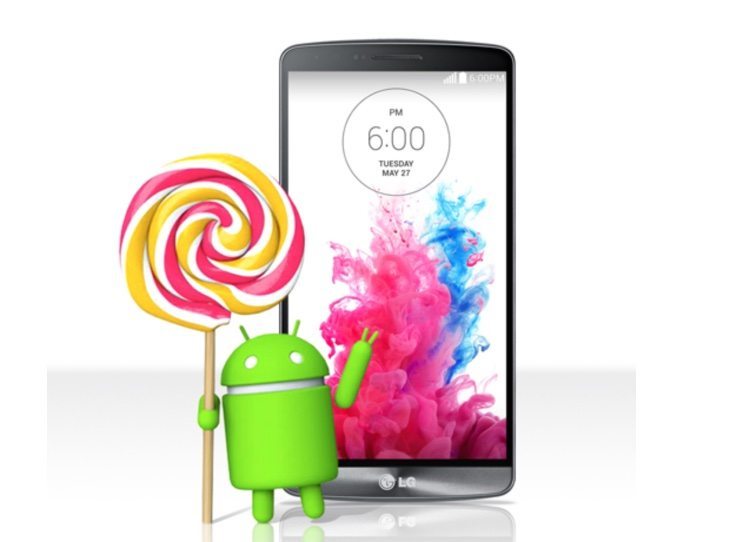 Nexus devices are always the first to receive Android updates but we've been hearing plenty about the race for major OEM's to push out the Android 5.0 Lollipop update to other phones and tablets. Now it seems that LG has pulled the rug from other manufacturer's feet, as it has been officially announced that the LG G3 Android 5.0 Lollipop update will start this week, beating others to the starting line.
We have already reported that the update was now in soak testing for the Moto X (2014) and also in testing for the Sony Xperia Z3, Z2 and Z1. We also know that the update is in progress for Samsung flagships and have shown a preview of Lollipop on the Galaxy S5. However, going by previous patterns, Samsung was always unlikely to be the first to roll out the official update. HTC has also confirmed the update will come to some of its devices.
Now LG has announced that the Lollipop update will begin rolling out to the LG G3 this week and that it will arrive first in Poland. The company also affirms that other key markets will also start receiving Android 5.0 in the "near future." This follows some screenshots that were previously revealed of the G3 running Android Lolliop, so while we probably shouldn't be surprised we have to admit we still are.
If you have the LG G2 it's worth noting that LG Germany has confirmed that the phone will also receive the Lollipop update at some point. There's no news yet on other LG devices but the company does say that it will be revealing further news on Lolllipop updates soon. It's good news for LG G3 owners then, though we should point out that these updates usually roll out in phases so you may need to be a little patient depending on your region.
Are you pleased to hear that LG has been timely bringing the Android 5.0 Lollipop update to the flagship G3? It will be interesting to follow the rollout of this update so when you receive it for your LG G3 perhaps you could let us know your region by sending us your comments.
Source: LG
Via: Phone Arena