2014 Moto X Android 5.0 Lollipop video tour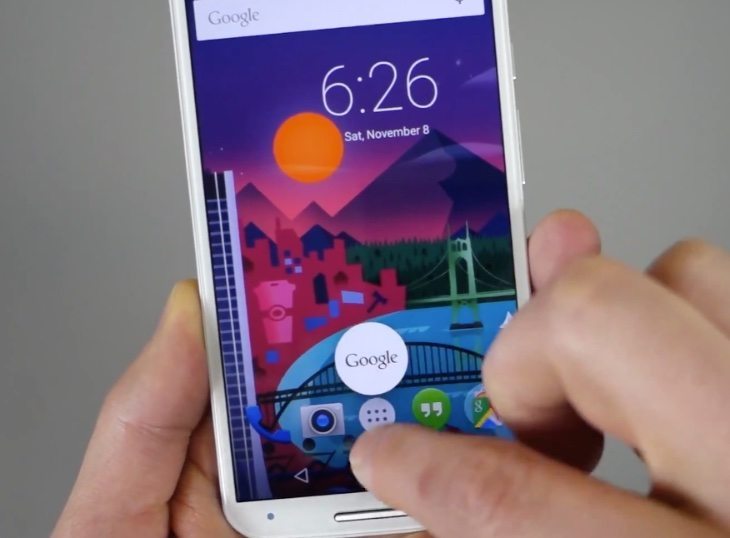 The Android 5.0 Lollipop update is on its way to devices and the new Moto X (2014) is one of those that will be receiving the upgrade. We know the update is well in progress for this phone as soak testing is taking place as we speak. Today we're showing a 2014 Moto X Android 5.0 Lollipop video tour that gives a tempting taste of what to expect.
Last week we informed readers about a leak of Lollipop on the Moto X, and soon after followed news of the soak test. Usually once an update reaches this stage, it's not too much longer until it releases to the device for end users. Now the Lollipop preview is shown on the Moto X 2nd gen Pure Edition, and you can view the YouTube video from Droid-Life below this story.
The video gives an idea of the 2nd gen Moto X with the new Material Design of Lollipop, although we should be clear that the final build that's released could have some further changes. It begins with demonstrating the 'twist' for the camera and a look at the new UI. It then goes on to show many of the changes offered by Android Lollipop such as the new app drawer, the new animation for Google Now, Google search, keyboard and much more.
This preview video offers a useful look and some interesting insight into the Lollipop update on the new Moto X. It's fair to say that the reviewer is impressed as he describes the upgraded software experience as "awesome." LG has already begun rolling out Android 5.0 for the LG G3, and Motorola is quickly gaining a great reputation for pushing out timely updates, something that potential buyers of new devices might want to think about.
When you've taken a look at the video below we'd like to hear your comments. Are you impressed with the look of Android 5.0 Lollipop on the Moto X (2014)? Are you itching to get your hands on this update?