HTC Desire 816 vs Samsung Galaxy Mega 2 specs bout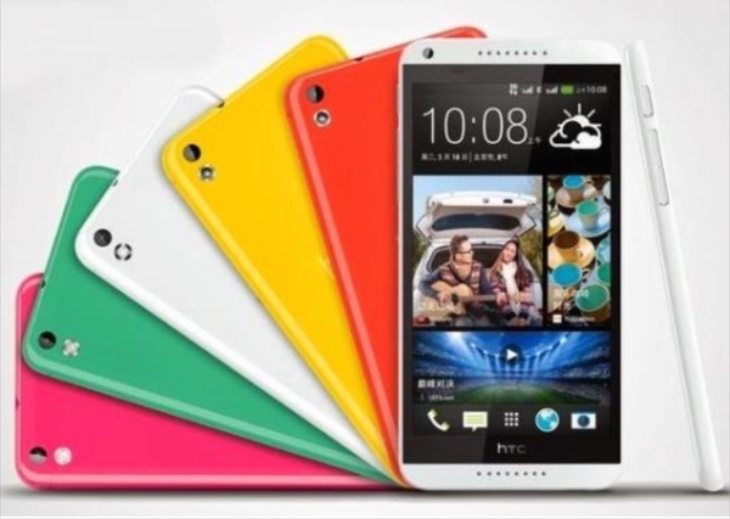 The HTC Desire 816 is a popular mid-range smartphone that released earlier this year but took some time to arrive for various regions. The Samsung Galaxy Mega 2 arrived in September and is also a large-screened device running the Android operating system. Today we have an HTC Desire 816 vs. Samsung Galaxy Mega 2 specs shootout so that you can compare how they stand up against each other.
Your ultimate decision between these two phones will also come down to which design you favor, build quality, and individual prices, as well as availability in your region. However, breaking down the specs can highlight which aspects are most important to you and help you to make up your mind between them. For the sake of this comparison we're looking at the single SIM handsets, but the Desire 816 also comes in a dual SIM option that lacks LTE support.
Processors
The Desire 816 has a 1.6GHz Snapdragon 400 quad-core processor and Adreno 305 graphics. The Galaxy Mega 2 has a 1.2GHz Snapdragon 410 quad-core processor or a 1.5GHz Exynos quad-core processor (dependent on region) and Adreno 306 or Mali 400 graphics respectively.
Display
The HTC handset has a 5.5-inch Super LCD2 display with resolution of 1280 x 720 and 267 ppi. The Samsung phablet has a 6-inch display with resolution of 1280 x 720 resulting in 245 ppi.
RAM and Storage
The Desire 816 has 1.5GB of RAM and 8GB of internal storage, expandable to 128GB via microSD. The Galaxy Mega 2 has 1.5GB of RAM with 16GB of internal storage that's expandable to 64GB.
Camera set-up
The HTC Desire 816 has a 13-megapixel rear camera with autofocus, LED flash and 1080p video capture, as well as a 5-megapixel front-facing camera. The Galaxy Mega 2 has an 8-megapixel rear camera with autofocus, LED flash and 1080p video capture, and also a 2.1-megapixel front-facing snapper.
Battery
The HTC phone has a non-removable 2600 mAh battery while the Mega 2 has a removable 2800 mAh battery.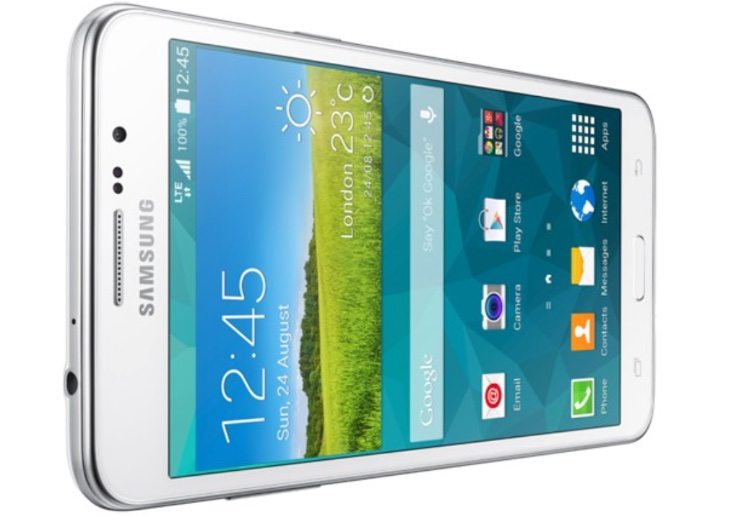 Connectivity
Both phones support 3G, 4G LTE, Bluetooth 4.0, GPRS, EDGE, and microUSB 2.0. The Desire 816 has WiFi 802.11 b/g/n with WiFi hotspot and DLNA. The Galaxy Mega 2 has WiFi a/b/g/n/ with dual-band, WiFi hotspot and WiFi Direct.
Operating System
The Desire 816 runs Android 4.4.2 KitKat skinned with HTC's Sense 6 UI while the Galaxy Mega 2 runs Android 4.4.3 KitKat.
Dimensions and Weight
The Desire 816 measures 156.6mm x 78.7mm x 7.9mm and weighs 165g. The Galaxy Mega 2 measures 163.6mm x 84.9mm x 8.6mm and weighs 194g.
Price
These phones are roughly in the same price sector but pricing can vary widely according to market and also retailer. In the US we've seen prices from around $320 for the LTE variant of the Desire 816 and around $410 for the Galaxy Mega 2. Alternatively in the UK the Desire 816 is priced at around £250 while the Galaxy Mega 2 is around £299.
By looking at the specs details it's clear that there's not too much in it in this area. The Desire 816 has a slightly faster processor, a display with higher ppi, a higher level of expandable storage, and better camera capabilities. It's also the lighter of the two. However, weighing things up the Galaxy Mega 2 has a larger display, higher level of built-in storage, and a higher capacity battery that's also removable.
Your decision could ultimately be decided on the price deals available where you are, and when you've considered the above information we'd be interested to receive your comments. Are you now convinced that the HTC Desire 816 or Samsung Galaxy Mega 2 is the right handset for you? Maybe you're thinking of buying another phone altogether?