Huawei Ascend P8 expected to be a premium phone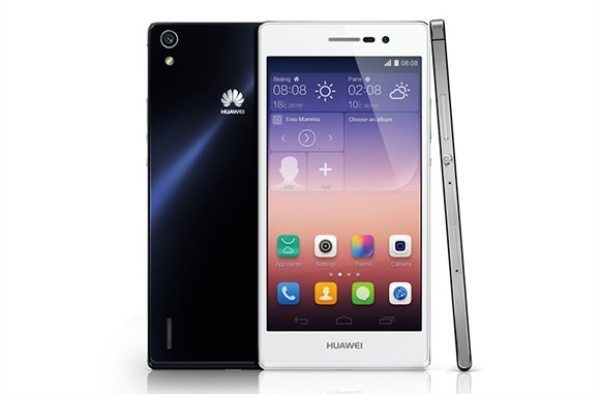 Back in May, Chinese phone manufacturer Huawei introduced the Ascend P7 (pictured), the 6.5mm thin phone with flagship internals. These included a five-inch 1080p screen protected by Gorilla Glass 3 (and the same material, namely Gorilla Glass is also found on the back of the phone), a thirteen megapixel Sony main camera with f/2.0 aperture, eight megapixel front-facer, and a 2,500mAh battery, with some great power-saving software features. Powering the Huawei Ascend P7 was/is a 1.8GHz KIRIN 910T quad-core system on a chip, helped by 2GB of RAM, also offering 16GB internal storage. Like it wasn't flagship and premium enough, Huawei upgraded the Ascend P7 later this year to replace the Gorilla Glass 3 protecting the screen with sapphire glass; the Gorilla Glass backplate was also replaced by a ceramic one, for more durability.
We're starting to hear rumors about the company's Ascend P7 follow-up plans, namely the Ascend P8, which, according to these reports, will be just as premium as the premium version of the P7 mentioned above. The Huawei Ascend P8 is purportedly being internally tested, and, according to rumors, it should show up officially at the upcoming Consumer Electronics Show in Las Vegas, early next year.
The phone is expected to pack a 5.2-inch Full HD screen with 1080p resolution and a pixel density of 424PPI, and, allegedly it will have iPhone 6-like tapered edges along the sides. The rumors also look at the materials, which are expected to be premium as well. While sapphire glass might not be in (or at least not at the beginning), the report mentions a metallic body coupled with a ceramic backplate and rear buttons. As far as horsepower is concerned, the Ascend P8 is rumored to be powered by the octa-core (eight cores) Kirin 930 processor, which should be more than enough to offer a buttery smooth operation and user experience. However, this processor is said to be scheduled for mass production only later next year, so these details, as well as the rest, should be treated with the usual dose of skepticism. We'll definitely know more (and inform you) once we're getting closer to CES 2015.
Source: MyDrivers (translated via Google Translate)
Via: Cool Smartphone