iPhone 6 allegedly outsells the iPhone 6 Plus three-to-one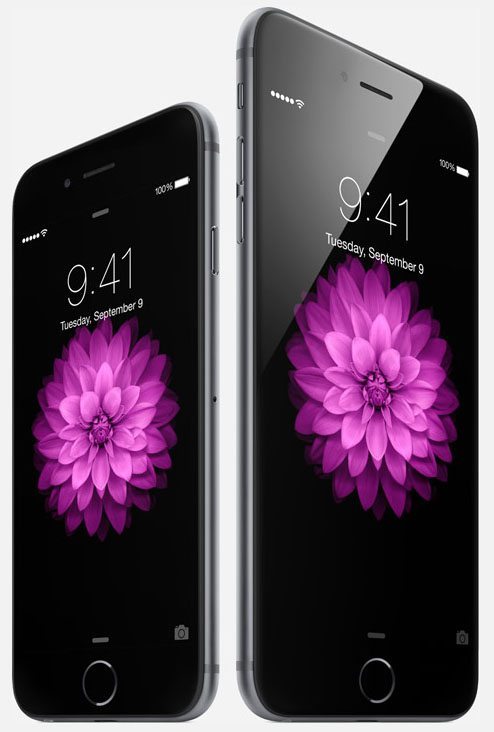 Apple has finally decided to increase the screen size of the iPhone, and, this year, both the iPhone 6, as well as its even bigger sibling, the iPhone 6 Plus, are bigger than anything Apple has done before (and we're referring to phones, not tablets). The trend on the market, fuelled mostly by Android manufacturers, is for bigger screens, around the five-inch mark, with some going as high as tablet territory for other manufacturers. The iPhone 6 Plus tries to be an alternative to the Samsung Galaxy Note 4 and Note 4-class devices, and, according to a recent report, it sells well, but it is being outsold by the smaller version, the iPhone 6.
The report comes from Consumer Intelligence Research Partners, and it refers to the United States, but chances are really high that the situation is similar in other regions as well. However, in the US, the report takes into consideration the first 30 days when the two iPhones were officially available. The conclusion of the report, after analysing the numbers and trends, is that the iPhone 6 represented 68 percent of all iPhone sales, while the iPhone 6 Plus only managed to reach around 23-24 percent. This not only means that people were more attracted to the smaller iPhone, the iPhone 6, but also that the iPhone 6 and 6 Plus represented 91 to 92 percent of all iPhones sold in the United States.
However, the fact that the iPhone 6 Plus is selling three times slower than the 4.7-inch iPhone 6 is not a bad thing at all for Apple. Apparently, demand has exceeded expectations, and the iPhone 6 Plus is expected to pick up even more, especially when Apple will fix its production issues and offer real stock which could potentially match demand.
However, these numbers are part of a research, and are not official numbers from Apple. The Cupertino-based company doesn't reveal the breakdown (per model) whenever it makes its sales figures public, so there's a chance that the Consumer Intelligence Research Partners research and its findings above could be a little bit (or more) far from the truth.
That being said, let us know which iPhone did you get: the iPhone 6 or the iPhone 6 Plus?
Source:Â Consumer Intelligence Research Partners
Via: Cult Of Mac