Samsung Black Friday Deals have been announced, Android Tablets included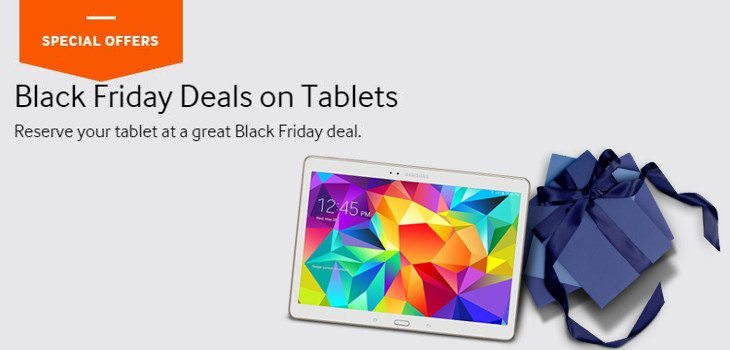 Black Friday is next week, and there will be plenty of tech on display during all the Black Friday sales. We've already talked about Walmart's offerings, and now the Samsung Black Friday deals have been revealed.
The Samsung Black Friday sale is massive, and it covers almost anything you can possibly imagine. Want a 75-inch Smart TV? You can have one for $2,000 although the same price will snag you a 65-inch curved 4K smart TV. Printers, digital cameras, and chromebooks are all included and it's the type of sale that makes you think about taking out a personal loan. That said, we aren't here to talk about TV's — we're here to talk Android.
Samsung loves the mobile world, and several Android offerings are up for grabs in the Samsung Black Friday sale. Samsung has 21 tablets for sale, and the price cuts range from $150 to $50 off. Some of the slabs listed include the Galaxy Note Pro and Tab Pro 12.2, the Note 10.1 2014 edition, the Galaxy Tab 3 7.0 Kids edition, and the Galaxy Tab S 8.4. There are no smartphones included in the sale, but there is a wearable as the Samsung Gear Fit is listed at $50 off which brings it down to $99.99.
Samsung's big Black Friday sale is geared towards all consumers, and there are over 800 products listed with discounts on their site. You can also pre-order items ahead of time, so you won't have to worry about stock shortages on Turkey Day. If you were disappointed that no smartphones were included, there will be plenty of Samsung units up for grabs at retailers online and off.