A new five-inch Windows Phone could be coming soon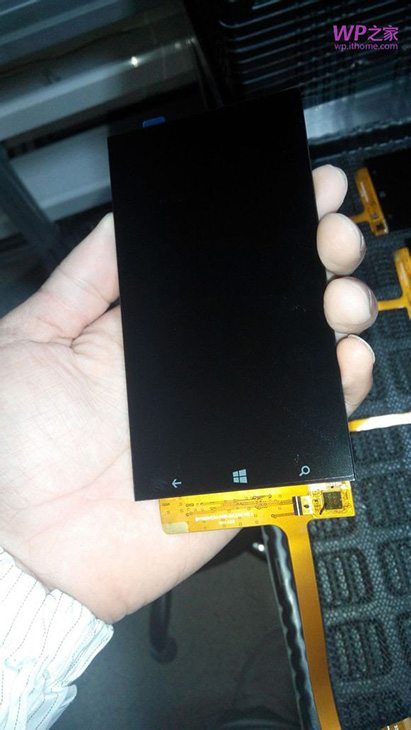 Things are not looking extraordinary good in Windows Phone-land. Sure, we've got Windows Phone 8 and the 8.1 update to the platform, but sadly there aren't many new devices which can showcase the platform on one hand, and push the envelope on the other hand. With Nokia out of the game, and Microsoft taking the Lumia line-up in its own hands, it's been a while since we've last seen a real Nokia/Microsoft flagship Windows Phone. HTC has done a great job with the One M8 for Windows Phone, but that's pretty much one can choose from if Windows Phone is his or her platform of choice. Samsung became lazy in releasing smartphones with Microsoft's platform on board (and with the recent legal battles between Samsung and Microsoft, it might take a long time until it will release one again), so there's really little to choose from.
However, a new five-inch Windows Phone is being developed, according to this leak which shows a couple of pictures taken in a Chinese factory. The images show off test samples, components, and a display unit, but, in pre-production state, OEMs are known to test the waters (and by waters we mean different components, different configurations, factory quality checks, yield analysis, and so on.)
The leak doesn't mention which Chinese factory these images were shot at, and we don't know the manufacturer behind this alleged five-inch Windows Phone. There is some speculation that we might be looking at the upcoming Lumia 1030, but, at the moment, there's no way in verifying the information (and the displays can belong to any manufacturer preparing a phone that's running Microsoft's mobile platform).
With a real flagship made by Microsoft or someone else, for this time of the year, missing from the landscape, it is difficult to predict whether we'll see this phone in the flesh at the upcoming Consumer Electronics Show or the Mobile World Congress. Microsoft is not expected to unveil anything soon (according to the information out there), and those looking for something to wow them will probably have to wait until April's Build Conference, with the phone landing in the second half of the year.