Nexus 6 issues from Software Bug cause recall on AT&T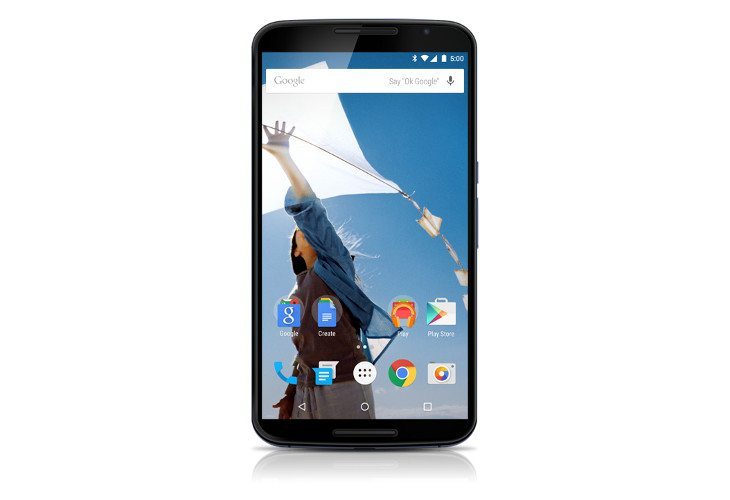 Whenever a new handset rolls out, there are bound to be a few bugs here and there. That's case with Google and Moto's new flagship as Nexus 6 issues have arisen from a software bug. That bug has caused quite the commotion and in turn, AT&T is sending their stock of Nexus 6 smartphones back.
When folks found out the Nexus 6 would be available on all the major US carriers, it was a great day for most. While the handsets are live on most of the big boys, AT&T's units have been hit with a Nexus 6 issue that causes a black screen. This is due to a software, and renders the affected handset virtually useless. Not something you want to hear if you were headed to AT&T to pick up the new smartphone.
The Nexus 6 black screen issue has already been identified by Moto, and only initial shipments send to AT&T stores will have the Nexus 6 software bug. It's not been reported as being an issue at other carriers or with the unlocked Nexus 6. While the issue may not have made its way to many users with those early shipments, it will no doubt affect stock at AT&T stores.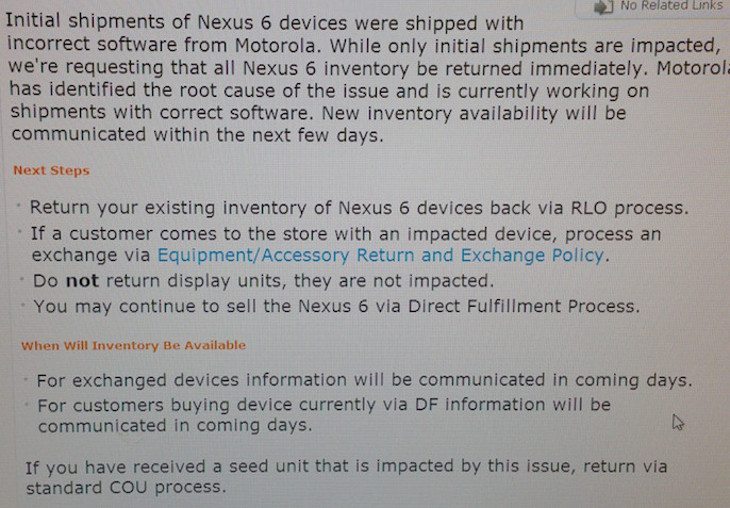 There have been a few other Nexus 6 issues reported around the net, but the black screen Nexus 6 bug is a doozy. It doesn't appear as if many folks were affected, and as you can see from the screen grab above, they're going to take care of you if you were. If you plan on grabbing a Nexus 6 from AT&T, the company expects to announce the availability of new inventory within the next few days.
Source: Droid Life