Xiaomi Redmi Note India launch date confirmed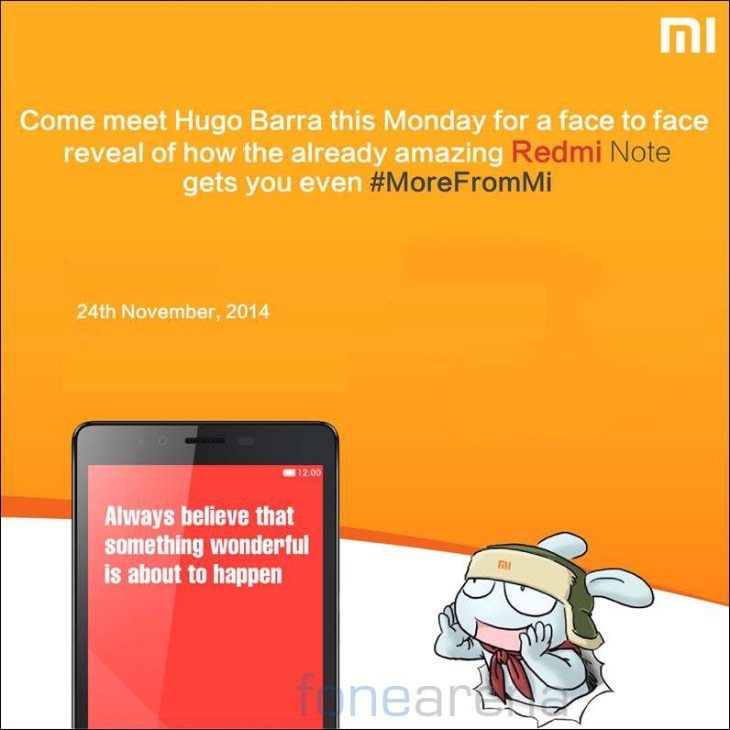 In India the release of the Xiaomi Redmi Note smartphone is hotly anticipated. The company has had huge hits on its hands with the Xiaomi Mi3 and Redmi 1S, and now many buyers have their minds set on the new Redmi Note. The Xiaomi Redmi Note India launch date has now been confirmed and if you're a waiting buyer you could be getting your hands on this phone very soon.
Recently we reported on teasers for the India launch of the Redmi Note from Xiaomi, and rumors of a December 2nd date for the first sales of the phone. Now the company has sent out invitations for the Redmi Note launch event, which is taking place in Delhi on November 24th, just two days away.
While the phone will be launched on that day it's still thought that actual sales will begin in the first week of December, with December 2nd looking a very probable date. Xiaomi has been selling their devices in a partnership with Flipkart with flash sales on Tuesdays, but we already know that the Redmi 1S is to be up for grabs again on the first Tuesday after the launch of the Note (the 25th).
Bearing in mind Xiaomi's pattern of concentrating sales in India on just one phone a time brings us to the December 2nd date for Redmi Note sales. It also seems likely that Xiaomi will then remove the Redmi 1S from sale, at least temporarily, just like the Mi3 was removed from sale when the Redmi 1S was first made available.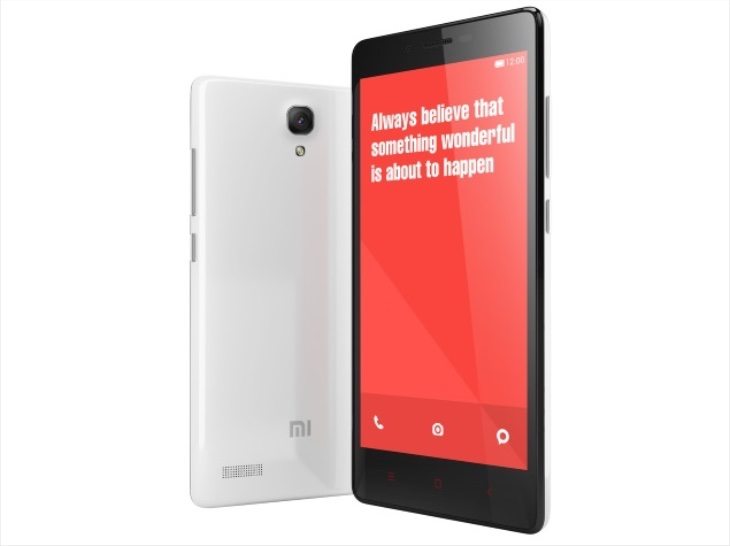 The Redmi Note price for India has already been announced as Rs. 9,999 but it could go on sale at a lesser price. You may remember that when the Redmi 1S went on sale it was at Rs. 1,000 less than the official price that had been stated. If you want a refresher on Redmi Note specs and more why not check out a recent video review of the phone and also a review on the phone's gaming performance.
We'll give you a reminder of the key specs though, and these include a 1.7GHz MediaTek octa-core processor, 5.5-inch IPS display with resolution of 1280 x 720, 2GB of RAM, and 8GB of internal storage that's expandable to 32GB via microSD. The Redmi Note also has a 13-megapixel rear camera with LED flash and 1080p video capture, a 5-megapixel front-facing unit, and a 3100 mAh battery. The phone runs the Android 4.2 Jelly Bean-based MIUI version 5 operating system.
Are you pleased to hear the launch date finally set for the Xiaomi Redmi Note in India? What is it about the Redmi Note that most attracts you to this smartphone? Send your comments to let us know.
Source: Fone Arena