Nexus 5 vs HTC Desire 820 India price and specs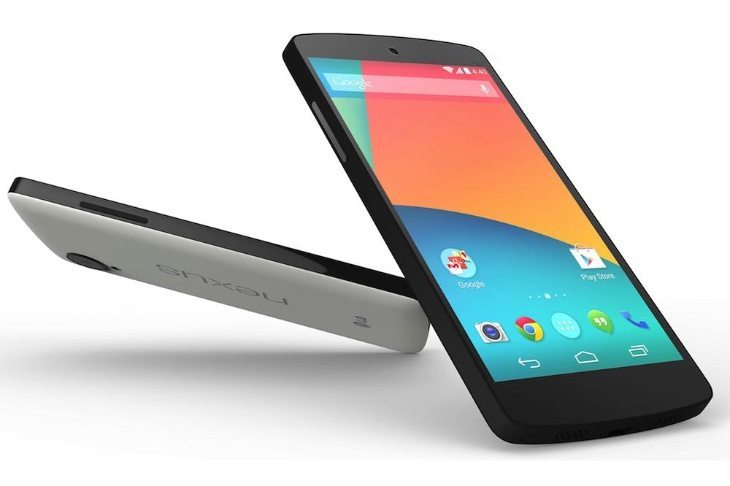 The Google Nexus 5 made by LG has been a hugely popular device since it released last year, and it still has plenty to offer despite the recent arrival of the Motorola-made Nexus 6. The HTC Desire 820 is a newly released smartphone that is gathering plenty of interest and is good competition for the Nexus 5. Today we have a Nexus 5 vs. HTC Desire 820 India price and specs comparison.
Both of these are Android handsets but one area that attracts a lot of buyers to Nexus devices is that they run pure vanilla Android and are also the first to receive new Android version updates. Although the Nexus 5 also comes in 16 and 32GB options, for the purposes of this comparison we're using the 16GB model as that matches the internal storage of the Desire 820 and keeps it within the same price rage. We'll also point out that we're looking at the dual SIM version of the Desire 820 while the Nexus 5 is a single-SIM handset.
Processors
The Nexus 5 is powered by a 2.3GHz Snapdragon 800 quad-core processor and has Adreno 330 graphics. The Desire 820 has a Snapdragon 615 octa-core processor with 4 cores at 1.5GHz and 4 at 1GHZ, along with Adreno 405 GPU.
Display
There's a 4.95-inch True HD IPS+ display for the Nexus 5, with resolution of 1920 x 1080 and 445 ppi. The Desire 820 has a 5.5-inch LCD display with resolution of 1280 x 720 resulting in 267 ppi.
RAM and Storage
There's 2GB of RAM and 16GB of internal storage (non-expandable) for the Nexus 5, although as we said a 32GB model is also available at a higher price. The Desire 820 Dual SIM also has 2GB of RAM and 16GB of internal storage, but this time it's expandable to 128GB via microSD.
Camera set-up
The Nexus 5 has an 8-megapixel rear camera with autofocus, LED flash, optical image stabilization and 1080p video capture, and also a 1.3-megapixel front-facing camera. The Desire 820 has a 13-megapixel rear camera with autofocus, LED flash and 1080p video recording, and also an 8-megapixel front-facing snapper.
Battery
The Nexus 5 has a 2300 mAh battery while the Desire 820 has a 2600 mAh battery. Both are non-removable.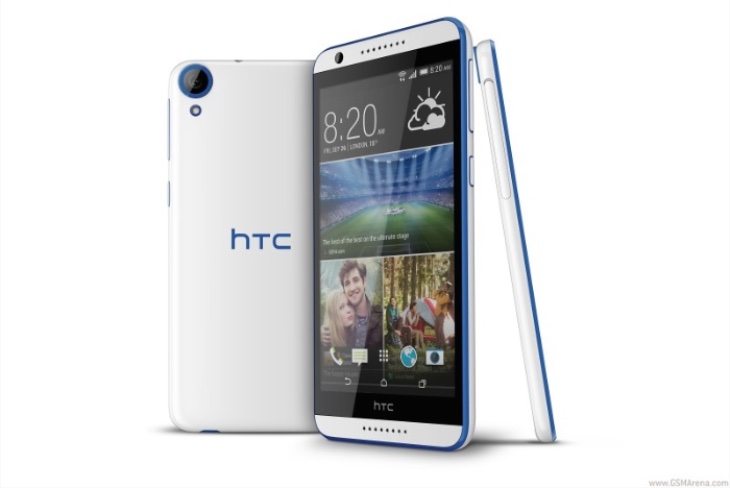 Connectivity
Both phones support 3G, 4G LTE, dual-band Wi-Fi 802.11 a/b/g/n with WiFi Direct, WiFi hotspot and DLNA, Bluetooth 4.0, NFC, GPRS, EDGE, and microUSB 2.0. However, the Nexus 5 also has WiFi ac and USB Host.
Operating System
The Nexus 5 launched on Android 4.4 KitKat but is now upgradable to Android 5.0 Lollipop. The Desire 820 runs Android 4.4.2 KitKat skinned with HTC's Sense 6 UI.
Dimensions and Weight
The Google Nexus 5 measures 137.9mm x 69.2mm x 8.6mm and weighs 130g. The Desire 820 measures 157.7mm x 78.7mm x 7.7mm and weighs 155g.
Price
Both handsets vary in price depending on retailer. As a guide, the Nexus 5 can be found for around Rs. 24,500 while the HTC Desire 820 Dual SIM is around Rs. 24,800, so there really is very little between them.
Bearing in mind the closeness in prices that's not likely to be a deciding factor, although you will want to consider the designs and individual features of these phones, for example the Nexus 5 has wireless charging. Both have benefits over the other but there's not an outright winner as far as specs are concerned.
The Nexus 5 has a faster processor, higher resolution display, and optical image stabilization for its camera. It also runs the latest version of Android and is the smaller and lighter of the two handsets. Alternatively the Desire 820 has an octa-core processor, larger display, expandable storage, higher-megapixel cameras both front and back, a higher capacity battery, and is slimmer.
On the face of it you may feel it makes more sense to purchase the newest of these two, the Desire 820. However, if you want a smaller phone that also benefits from speedy updates your best bet might be the Nexus 5. When you've considered the specs we'd like to know which you think is the best phone for you. Is it the Google Nexus 5 or the HTC Desire 820? Do let us know by sending in your comments.