The Acer Iconia Talk S is a 7-inch voice calling tablet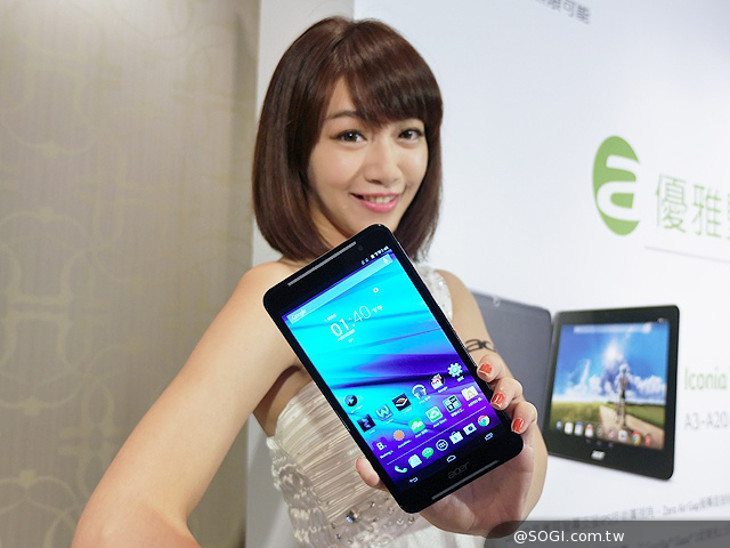 Tablet phones are nothing new, and while most of us don't see many folks walking around talking on 7-inch slates, there is certainly a market for them. The Acer Iconia Talk S is the latest voice-calling tablet, and it will soon be available to purchase in Taiwan.
People flipped their lids when they found out the Nexus 6 was going to be 6-inches, but that's nothing compared to the Acer Iconia Talk S. The tablet/handset is 7-inches and has a 720p display with a 64-bit Snapdragon 410 under the hood. The device has 1GB of RAM, 16 GB of expandable storage (up to 128GB) and a 3,780mAh battery. We're not sure what type of battery life the supersized phone will get, but the 64-bit chip and 720p display will help with that somewhat.
As for the cameras, you're looking at a 5MP rear snapper sans flash and a 2MP front-facing camera. You'll also get front-facing speakers, WiFi, Bluetooth 4.0, and all the usual bells & whistles. The Acer Iconia Talk S may be huge, but it's comes with dual-SIM slots and the benefit of LTE connectivity. It will run KitKat, and you should expect the Android 5.0 Lollipop update sometime down the road.
The Acer Iconia Talk S price is around $250 bucks and it is bound for Taiwan with no word on international availability at this time. That said, it's not uncommon for their products to find their way to other regions and you can always go the third-party route if you're itching to have one.
Would you purchase a 7-inch handset if the price was right?
via – Phonearena  Source:  Sogi