The Qualcomm Snapdragon 810 MDP Smartphone specs and pricing announced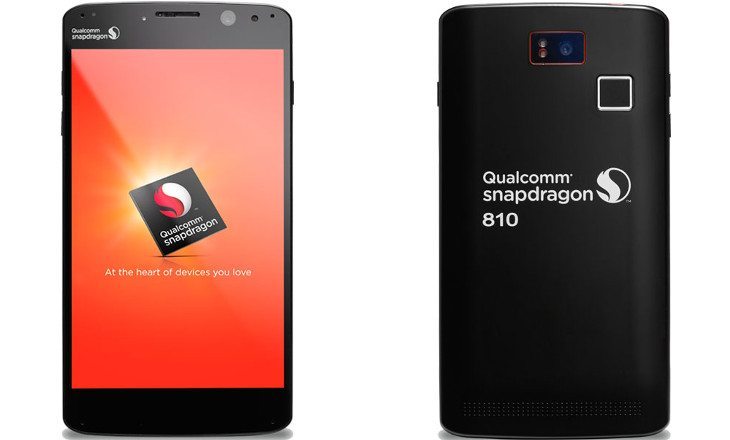 Each year smartphone processors get a bit quicker, and the Snapdragon SoC's are embedded in millions of handsets. We all know the Snapdragon 810 is in the works, and now you'll be able to get one as the Snapdragon 810 MDP Smartphone specs and pricing have just been revealed.
Most folks haven't heard of the Qualcomm Snapdragon 810 MDP Smartphone, and there's a good reason for that. It's a device geared towards developers which gives them a chance to work with the latest and greatest SoC's from Qualcomm. It isn't your typical developers edition device either as the Snapdragon 810 MDP specs will make you drool…
The Snapdragon 810 MDP Smartphone spec sheet shows the device to have a huge 6.17-inch display with a resolution of 2,560 x 1,600. It's big, and it's insanely fast thanks to a 64-bit Snapdragon 810 and 4GB of LP-DDR4 RAM. An Adreno 430 GPU will take care of the graphics, and you'll have 32GB of storage space to work with.
The rear camera on the Snapdragon 810 MDP is listed as a 13MP sensor with OIS and a Dual LED flash while the front-facing cam is a 4MP snapper with autofocus. Because the phone is awesome, it will have a fingerprint scanner, tri-color notification LED, USB 3.0, micro HDMI, micro SD slot, and a massive array of sensors including UV and Temperature. You'll also get Bluetooth 4.1, Gen8C GPS, NFC, WiFi, Quick Charge support, 8 microphones, and a 3,020 mAh battery.
As you'd expect, a handset that has the power the Snapdragon 810 MDP Smartphone specs show isn't going to come cheap. The device is priced at $799 unlocked, and will be roll out sometime in mid-December. It's obviously not going to be a device for everyone, but you'll be guaranteed to have the fastest phone around if you can afford to pick one up.
Via — Liliputing   Source: Intrinsyc