Apple's RED App campaign brings Ida's RED Dream to Monument Valley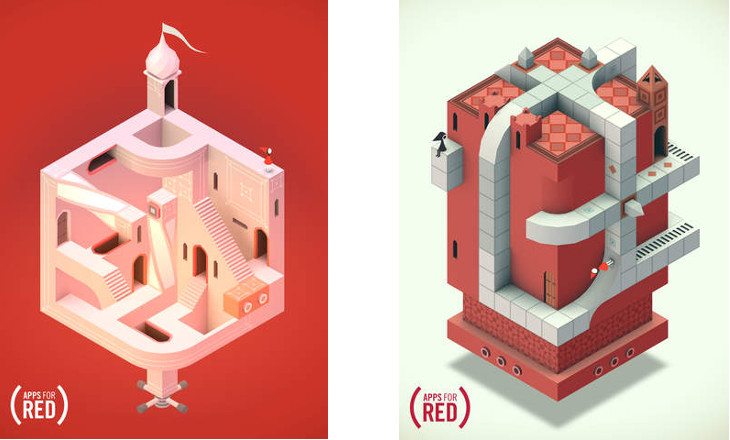 As we mentioned this morning, December 1st is World AIDS Day, and Apple is doing their part with their RED app promotion on iTunes. A slew of games are getting Product RED updates, and one of our favorites is in on the action. Monument Valley is part of the RED app promo, and along with it comes the Ida's RED Dream stage.
Monument Valley is one of the more interesting mobile games you're likely to play, and the Ida's RED Dream stage comes on the heels of the Forgotten Shores expansion pack. The iOS RED app promo takes gamers through the trippy world of Monument Valley one more time, and it's only going to set you back $0.99 if you already own the game. It is also completely separate from the Forgotten Shores add-on, so you don't have to buy it to play Ida's RED Dream.
We already told you about the FIFA 15 RED update and the Clash of Clans app update for RED as well. In addition to those games and Monument Valley, you can get RED content from Angry Birds, CSR Racing, Puzzle & Dragons and dozens more. You can even get BEATS RED Solo 2 headphones in the Kim Kardashian Hollywood app or RED items in the Sims FreePlay.
The Apps for RED promotion is now live and will be active for the next two weeks. There are 25 different apps with new RED content to choose from, and ALL proceeds will go directly to the Global Fund to fight AIDS. You can check out the full selection of apps or read more about the promotion from the link below.