Happy Thanksgiving Coloring apps for kids, iPhone and iPad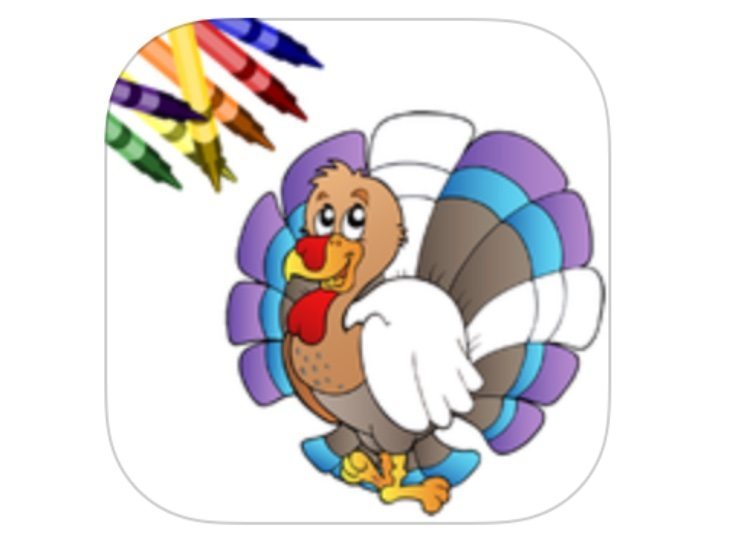 We're fast approaching a very special time of year in the US and of course we mean Thanksgiving 2014. It's a time of celebration and enjoying the company of family and friends, and for many of us that means that kids activities are a great idea to keep them entertained. Bearing that in mind we've gathered together some of the best Happy Thanksgiving coloring apps for kids, for iPhone and iPad.
While it's a joyous time of year it has to be said that kids can quickly become overexcited or tired with the hubbub going on. At those times you can be ready for them to have a little quiet time doing something all kids love to do, and of course we mean coloring. If you want to find out more about the following iOS Thanksgiving apps, or to download them, simply hit the title links to be taken directly to the relevant iTunes page.
One of our favorite apps is the Thanksgiving Coloring Book! This is a free app that will give your kids lots of enjoyment with finger painting and coloring. This one gives brilliant results that your kids will love to share and it has plenty of features. There are more than 60 colors to use, a paint color tool, and the ability to zoom in and out for the smaller areas. There are a variety of pictures or you can color photos from your own photo album, and then the finished masterpieces can be saved to a gallery or emailed. When you're done and want to clear the picture and start again you simply shake your device.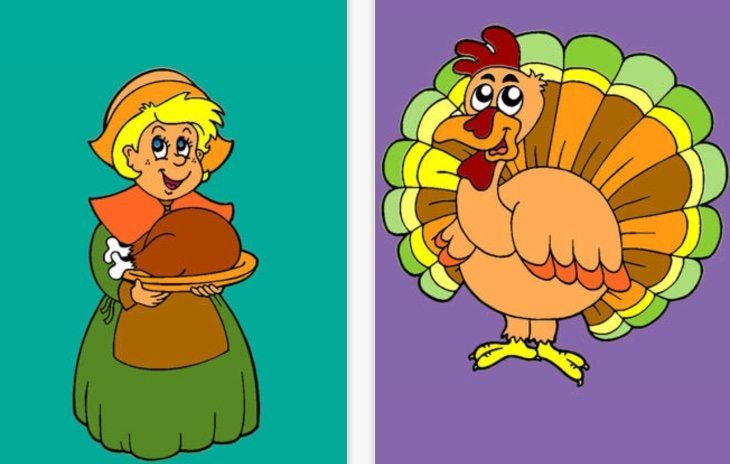 Another free app that will keep the kids happy is Thanksgiving Fun Coloring. This app aims to make the fun educational too, with a coloring book depicting shared American history and traditions. There are 100 colors that can also be mixed for more, and scenes featuring icons such as the Thanksgiving turkey, pilgrims, Native Americans, and family feasts. Like the first app the results can be shared by email, Facebook or Twitter.
Our final coloring app choice is Thanksgiving Coloring Book by TickTap. This is also a free app for iPhone, iPod touch and iPad and suitable for all ages. It features 16 different feathered crayons that kids will love to use, and pictures of turkeys and other creatures. You can share them with friends via email or screenshot and another nice feature of this app is the themed fall music.
You might also like to check out our recent roundup of Thanksgiving Turkey and Stuffing recipe apps for Android at the link provided. We hope that any or all of the above Thanksgiving Coloring apps should help to keep your kids entertained. If you have any other Thanksgiving kids app suggestions then do let us know by using the comments box below.