22cans Godus for Android finally lands on the Play Store
One of the more intriguing games over the past year was 22cans Curiosity Cube, and the winner of that game got to play God in another game called Godus. Well, after spending plenty of time on Steam and iOS, Godus for Android has finally arrived on the Play Store.
Godus is a game that falls into the "God" genre where you get to play a creator tasked with building and destroying. You can make islands rise and fall by dragging a digit across the screen, and that makes you the ruler of your own little universe. The Godus app doesn't just let you build though — if you're successful you'll have a whole lot of followers you will have to attend to.
Your followers take cues from their leader, and you can send them off to work or just let them reside in their huts for a bit…it's your world. As you complete tasks, you'll unlock new cards which in turn gives you new abilities as a deity. Feeling vengeful or just having a bad day? You can hurl meteors at your people or if you feel kind, you could decide to build them a new lake or river. There's a lot going on in the world of Godus, and there's a large social element to the game as well.
We haven't had time to delve too deeply into Godus for Android, but it has been impressive thus far. The way you are able to manipulate the landscape is a blast, and it isn't the type of game you will bore of easily. 22cans also plans to let the game evolve with its players which will be interesting to watch as time rolls on.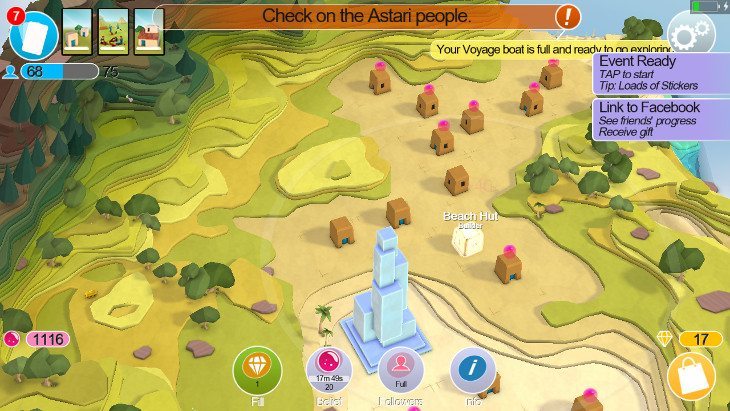 The Godus app is just as much of an experiment as the Curiosity cube was, and while the reviews have been mixed, it's definitely worth your time if you enjoy world builders or god games. There are IAP's in the game, but they are purely optional and not required to experience the wonders of Godus. If you want to take it for a spin, you can pick up Godus for Android at the link below.