Samsung to put their Spin on a Rotating Bezel Smartwatch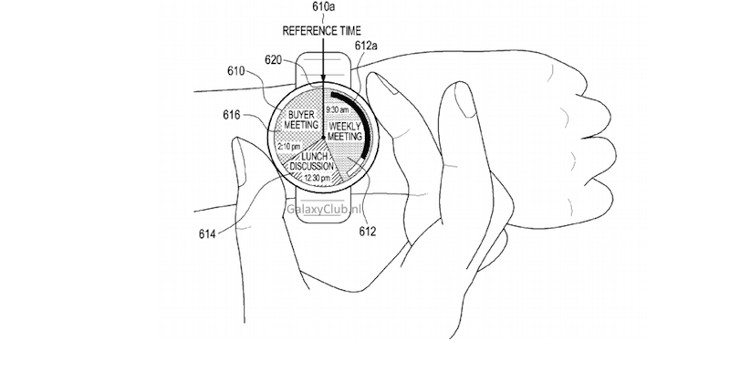 We've seen square smartwatches, and wearables with the a bit of a curve. LG brought us the first truly round one, and it looks like Samsung may have one in the works as well. Unlike the LG G Watch R, Sammy's creation maybe the first rotating bezel smartwatch.
We've seen a number of interesting patents pop up from Samsung over the years, and they always seem to have something cool going on behind the scenes. This time around, it's a patent that shows a rotating ring around what we assume is a smartwatch. The display shows tasks on a pie chart, and it appears as if rotating the bezel will allow for different functions.
Everyone knows Samsung is already working on a round smartwatch. If they can take this concept and work it into a functional rotating ring the non-moveable one on the G Watch R, they could have a huge hit. You can bet it would have a Super AMOLED display, and mid-range specs as well. It remains to be seen what OS they would choose to run though if the device ever hits the streets.
Smartwatches haven't taken off yet, but it won't be long. As manufacturers figure out what customers want from a wearable, more folks will start adopting the tech and prices will start to fall. We aren't sure when we'll see a Samsung rotating bezel smartwatch, but we sure are interested to see the concept in action whenever it arrives.
via – SamMobile   source:  Wipo