Nokia Lumia 530 UK price slashes for limited time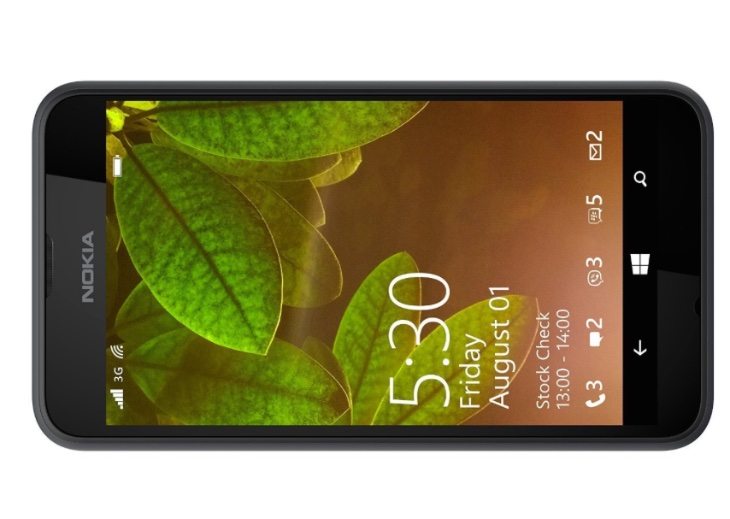 The Nokia Lumia 530 released just a few months ago and is a very affordable budget handset. We've already seen previous price cuts on this device and now have news of further Nokia Lumia 530 UK price slashes for a limited time, both on Amazon and also Carphone Warehouse.
Back in October we told of a Carphone Warehouse deal for the phone that brought the SIM-free price from £89.95 down to £49.95. We've just taken another look and in a flash sale at Carphone Warehouse the phone is now available from as low as just £29.95 on PAYG plus a £10 top up.
The green, orange and yellow colour options are all in stock right now but as we don't know how long the flash sale will last you may want to get an order in quickly. You can do so by heading to this Carphone Warehouse page. Alternatively the black coloured model can be pre-ordered.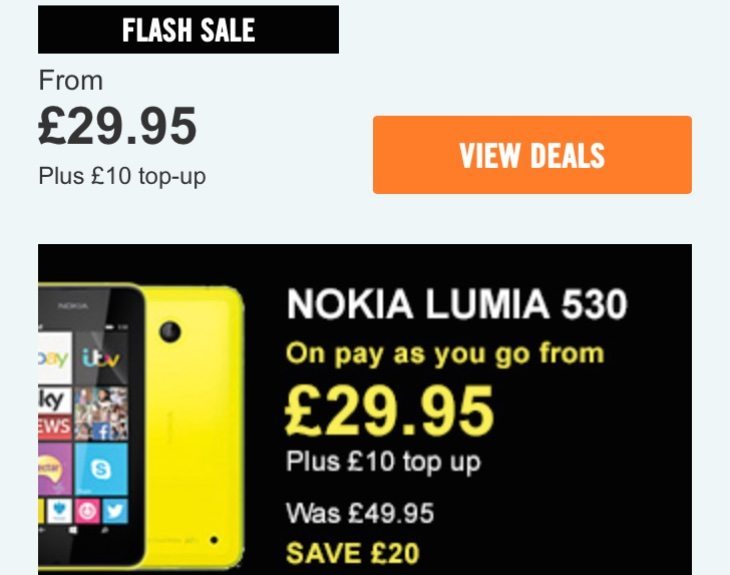 Meanwhile Amazon is now also selling the Nokia Lumia 530 more cheaply than its previous price, but the new lower price only lasts for today. Previously Amazon was offering the phone for £89.95 SIM-free and for today the price is £49.99 at this product page.
That's not as low as Carphone Warehouse obviously, but it's still a saving worth having on what is a decent budget phone. This price only applies to the dark grey version of the phone with the green or orange colours still having higher prices.
Either way that's a good price to pay for a phone running the latest Windows Phone 8.1 operating system with Lumia Denim, and it has a 1.2GHz quad-core processor, 4-inch display with 854 x 480 resolution, 512MB of RAM, and 4GB of internal storage that can be expanded to a whopping 128GB via microSD.
Are you going to try to buy the Nokia Lumia 530 SIM-free at these new lower prices? Let us know with your comments.