GPe Sony Xperia Z Ultra Android 5.0 Lollipop update rolling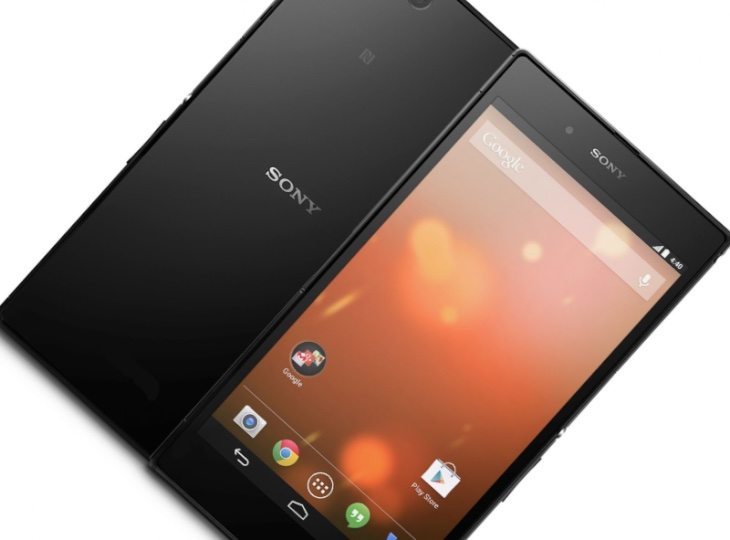 Early last month it was revealed that the Android Lollipop upgrade was already in testing for the Sony Xperia Z3, Z2 and Z1, with many users of these devices eagerly anticipating its arrival. However, it's the GPe Sony Xperia Z Ultra that is beating the other handsets to the mark, as the Android 5.0 Lollipop update is now rolling out for it.
It's reported that the update is now available for the Sony Xperia Z Ultra Google Play edition. Those who have this device will need at least 500MB free to install the update, which is 397.3MB in size. Android Lollipop is a major update with many new features and improvements and the new Material Design look. Some of the additions are lock screen notifications, a Smart Lock feature, and enhancements to the battery saving mode.
We must stress that although some owners of the Xperia Z Ultra are now able to update to Lollipop, this only applies to those that have the Google Play edition. These special versions of phones are flagships that run purified Android similar to Google's Nexus devices, and as such are among the first to receive new updates.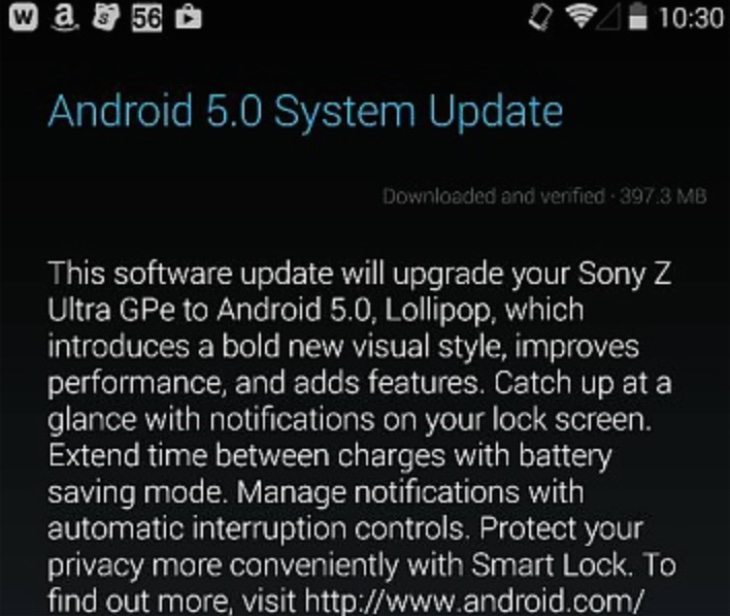 Those with the standard Sony Xperia Z Ultra with Xperia software will still have to wait a while, but rest assured your phones will receive the update too at some point, along of course with the Sony Xperia Z1, Z3 and Z3. However, if you have the Xperia Z Ultra GPe version and haven't yet received Lollipop, it's worth checking your handset now to see if the update is available to you.
It would be good to hear from those with the GPe Sony Xperia Z Ultra about the Android 5.0 Lollipop update. Have you already downloaded and installed it, and if so what are your thoughts on the changes it brings? Let us have your comments on this.
Source: Android Central Forums
Via: GSMAarena