The Manta X7 smartphone is a buttonless handset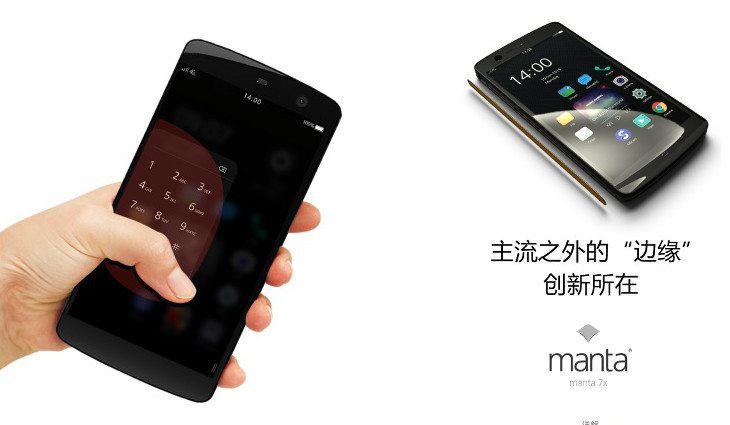 We've seen some crazy concepts come out of the far east, but the Manta X7 smartphone seems to be well past the concept phase. It's a new handset from China gearing up to make its debut, and it's also the first buttonless handset we've come across.
Buttons. Love them or hate them, you'll generally find at least a few of them on every smartphone or tablet on the planet. The Manta X7 smartphone bucks that trend by doing away with any buttons on the device, including the power button and volume rocker. Ready to meet the smart bezel?
The Manta X7 smartphone will utilize a "smart bezel" system of sorts that allows you to handle all the functions you'd normally use buttons for. The sides of the device will allows you to adjust the volume or turn the handset on or off. The company has also revealed a gesture-based setup that uses your thumb to bring up various widgets.
Aside from the smart bezel system, we know next to nothing about the Manta X7 smartphone other than it's the company's first handset, and it's one of the more interesting designs we've seen in recent memory. The capacitive vs. physical button argument has been raging for years, and the Manta X7 smartphone may be able to solve that debate once and for all. Stay tuned, and we'll keep you in the loop as we learn more about the Manta X7 specs and features.
via – GizChina