Samsung Galaxy S5, Note 4 dates leaked for Android Lollipop update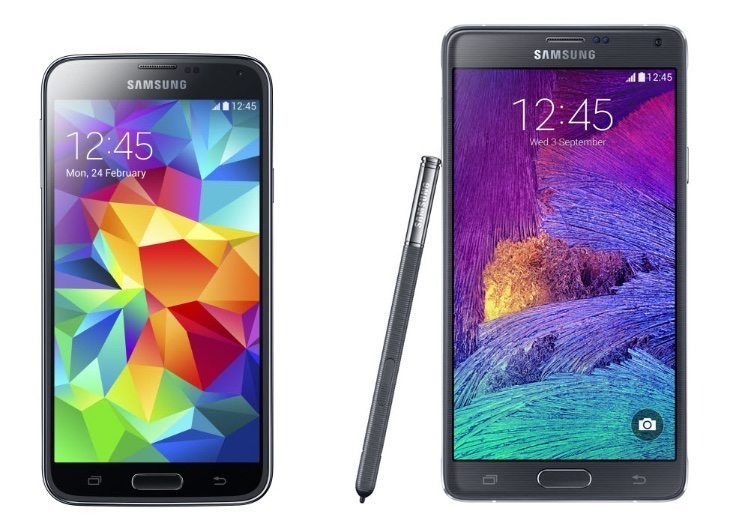 Owners of Samsung devices are among the many who are waiting for news on release timeframes for the Android 5.0 Lollipop update. We know this is in testing for these and other Samsung handsets and have seen previews of Lollipop running on some of the company's devices already. Now Samsung Galaxy S5 and Note 4 dates have leaked for the Android Lollipop update.
This latest upgrade for the Android platform has already made it's way to some Nexus devices as well as a few more, but going on Samsung's reputation for not handing out speedy updates we haven't expected that it would arrive for the Galaxy S5 and Note 4 very soon. However, there was recently a glimmer of hope with news of a leaked Lollipop firmware build for the Sprint variant of the Galaxy S5.
Now a name that we've heard several times before regarding news on times for Android updates has emerged once more. Club SFR has posted a list of dates for the expected rollouts of both Android 4.4.2 to further devices, and also Android 5.0 Lollipop for the Galaxy S5 and Note 4. This information is for the French SFR network and they have the Galaxy S5 listed for the update in December while the Galaxy Note 4 is down for January.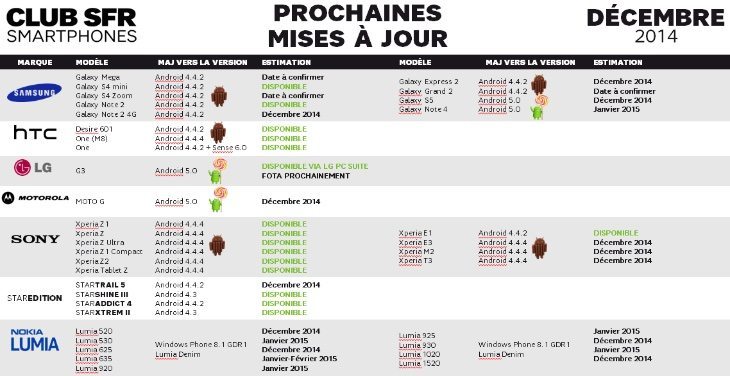 While this news is for a French carrier and not necessarily when the update will arrive for other regions, it's interesting to see that Lollipop definitely appears to be not too far away for the S5 and Note 4. While this has not been confirmed by Samsung we've heard leaked times for updates before from SFR that have proven to be accurate, so fingers crossed that's the same with this latest info.
Of course even if the above dates are reliable it can take varying amounts of time for updates to arrive for different regions and carriers, so it could still be some time before all owners of the Galaxy S5 and Note 4 get their first official taste of Lollipop. We'll be keeping our noses to the ground for further signs of Lollipop on the way for these and other Samsung devices.
Are you pleased to hear that official Android 5.0 Lollipop should be arriving for these Samsung devices soon? If you have the Galaxy S5 or Galaxy Note 4 do you wish that Samsung would be a little more forthcoming with info about expected timeframes for updates? Send your comments to give us your thoughts about this.
Source: Club SFR
Via: SamMobile