iBerry launches the Auxus ONE smartphone and Auxus RIST smartwatch in India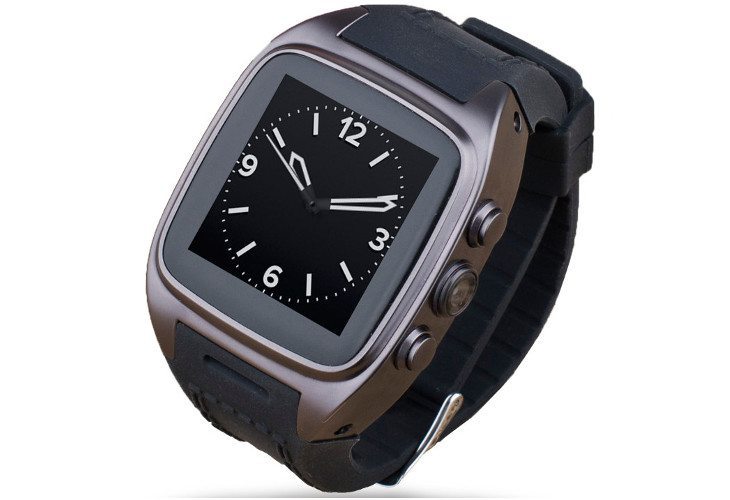 Smartphone manufacturers often "knock off" features from other company's products, and sometimes they'll just copy the entire handset itself. We've talked about iBerry numerous times in the past, and they've just announced two new devices for India with the Auxus RIST smartwatch and iBerry Auxus ONE.
At first glance, the iBerry Auxus ONE may look a little familiar and that's due to the design and swiveling camera on top. We're not sure what Oppo would make of that, but the camera can rotate 207-degrees and is of the 15.5MP variety. Not too shabby. The rest of the iBerry Auxus ONE specs include a 5.7-inch HD display, 2GB of RAM, 32GB of internal storage, and a MediaTek MT6592 octa-core chip.
The memory is expandable up to 128GB with a microSD card, and the device will sport a touch-sensitive back panel that lets you pull off a couple of neat tech tricks. The dual-SIM device's connectivity options include 3G HSPA+, Bluetooth, WiFi, GPS, and NFC. It will run Android 4.4, and get its juice from a 3,200mAh battery.

The Auxus RIST smartwatch is an interesting gadget that borrows a trick or two from Samsung's Gear S. It's a smartwatch with a SIM card slot which allows for voice-calling and 3G data, and it is also waterproof to a degree. Under the hood, it has a dual-core chip, 32GB of storage, GPS, Bluetooth, WiFi and a removable Li-ion battery. Did we mention the heart rate monitor and calorie counter? The Auxus RIST can do it all, and it will run a version of Android.
The iBerry Auxus ONE is set to arrive in India on eBay.in for Rs. 15,990 and the RIST smartwatch will drop on the same day for Rs. 9,990. The full specs of the smartwatch have yet to be revealed, and both devices are certainly interesting options if you reside in India or decide to import.
Which of iBerry's new products are you more interested in?
Via – Fonearena