Samsung Galaxy S5 Android Lollipop vs Note 4 Android KitKat boot-up speed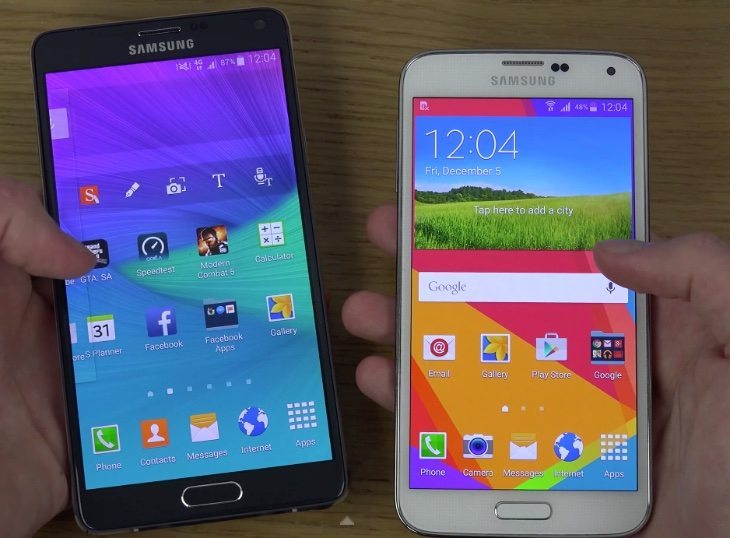 If you're one of the many Samsung Galaxy S5 or Galaxy Note 4 owners out there, you've probably been following the progress of the Android 5.0 Lollipop update for these devices. Plenty of people are eager to install the upgraded operating system on their smartphones, but at this point in time most will still have to wait for a while. As a taster of what's to come we have a video to show today of a Samsung Galaxy S5 on Android Lollipop vs. Note 4 on Android KitKat in a boot-up speed test.
There have already been previews and leaked builds of the Samsung Galaxy S5 running 5.0 Lollipop, and only yesterday we reported that the official update had started rolling out in some regions. However, it can take several weeks and months before updates arrive in all regions and for all carriers so you may have to be patient. As for the Galaxy Note 4, a recent leak suggested that the official Android 5.0 Lollipop update for the phablet might arrive in January, although we should point out that Samsung itself hasn't confirmed this.
While we wait we thought some readers would be interested in a YouTube video we came across that shows a Samsung Galaxy S5 running Android 5.0 Lollipop alongside a Samsung Galaxy Note running Android 4.4.4 KitKat. The brief video is embedded below this article for your convenience and at the beginning you'll see that both handsets are indeed on the two different operating systems.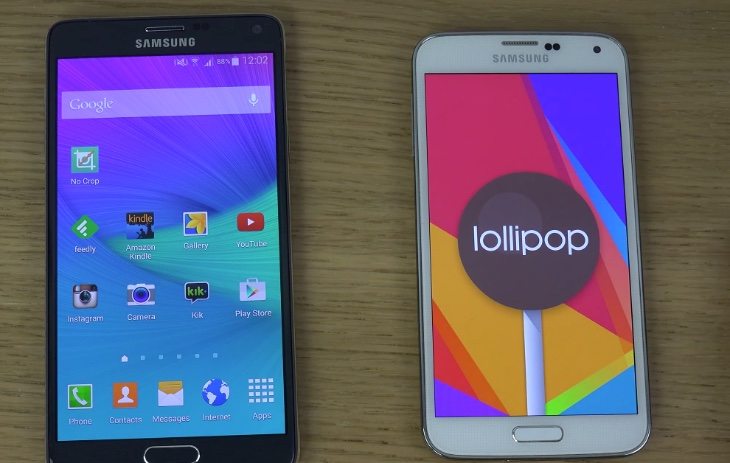 The reviewer then closes down programs currently running on the phones for the sake of parity and then both handsets are powered down, offering a quick look at the menu changes with Lollipop's material design. The phones are then simultaneously powered on to see which boots up the quickest, but we don't want to give away what happened as you'll find out when you view the video.
Of course we should remember that these are different Samsung handsets, and it's also worth pointing out that the Galaxy S5 is using a 2.5GHz Snapdragon 801 processor while the Galaxy Note 4 is equipped with a 2.7GHz Snapdragon 805 processor. When you've taken a few minutes to check out the comparison video below we'd be interested to hear from you.
What do you think about the results of this boot-up speed test? Are you eagerly waiting for the official Android 5.0 Lollipop update for your Samsung Galaxy S5 or Galaxy Note 4? Do let us know with your comments.