Official Nexus 9 Keyboard Folio accessory details and video look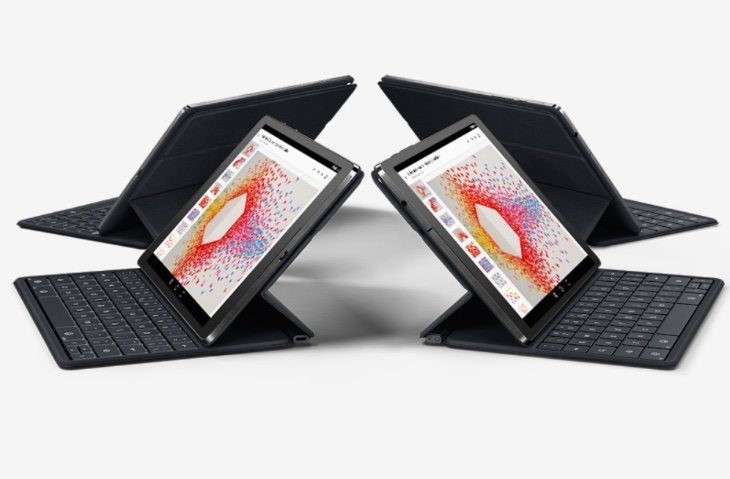 The Google Nexus 9 tablet made by HTC is likely to be another success in the popular lineup. It released in November and recently Google has also started supplying accessories for the device. One of these is the official Nexus 9 Keyboard Folio case, and we have details of it as well as a first look and unboxing video coming right up.
The Nexus 9 Keyboard Folio is a magnetic cover with built-in keyboard. It looks like a great accessory but it's very pricey at $129 or £110 on the Google Play Store, so it's worth finding out more about it before you buy. When closed it protects the tablet, or open it up and there's a responsive mechanical keyboard. The folio is NFC-compatible and can be paired wirelessly with your device via Bluetooth, and it offers up to 5 months of battery life with a single charge.
It comes in a black color, dimensions are 321.5mm x 228mm x 5mm and it weighs 344g. The keyboard also features a Google Search key. Below this story you can see a YouTube video from Phone Dog that will give you an idea of whether the accessory would be good for your needs. First you'll see the HTC Nexus 9 Keyboard Folio case unboxing and then get an initial look at the accessory along with other contents of the box such as the instruction packet and safety leaflet.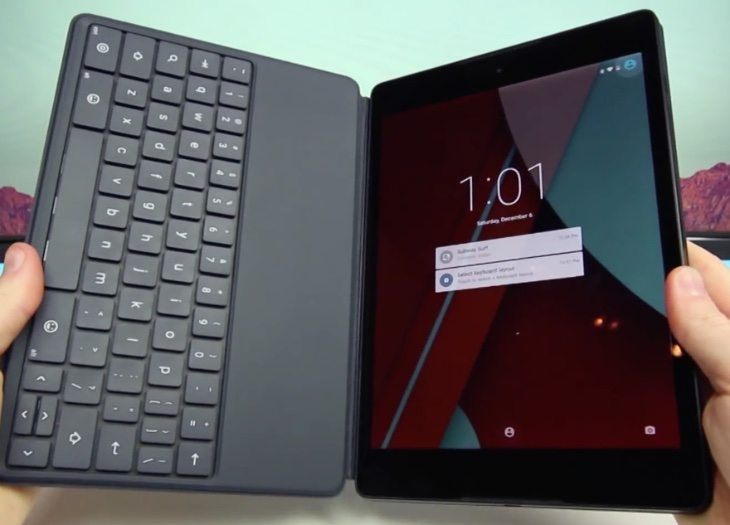 Next the accessory is removed from the packaging and then it shows how to pair up the keyboard folio with the device, although the reviewer had a little difficulty with this at first. The video also shows the different positions that can be used with the cover and then the reviewer talks about how the keyboard actually feels and works. The case itself is said to feel lightweight and slim and made of premium materials, although there are some minor reservations as you can see when you view the video.
It also has a sleep-to-wake function but ultimately the reviewer has some mixed feelings about the accessory, on first impressions at least, especially because of the price of it. If you are going to get a lot of use out of a keyboard addition for your Nexus 9 then you may feel the price is well worth it. For casual users though, you might want to think twice before purchasing this official Nexus 9 accessory. If you do decide you want it you can order it from Google Play.
We'd be really interested to hear your views on this. Are you planning to purchase this HTC Nexus 9 Keyboard Folio accessory? Maybe you already have one and could recommend it (or not) to other readers?