The Jambanz wearable speaker is a cool $30 throwback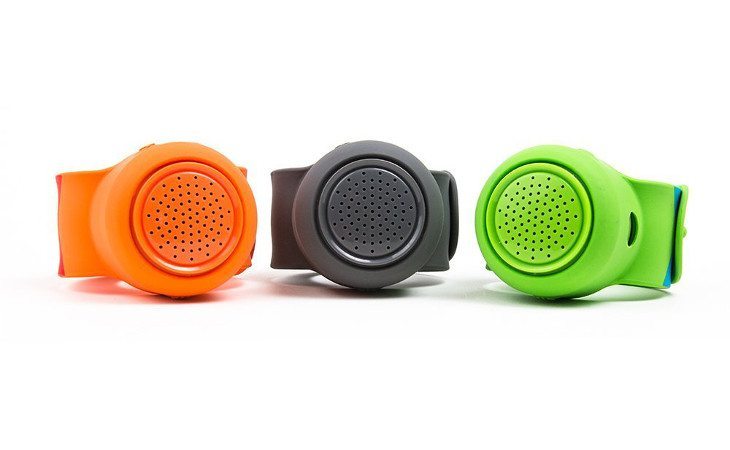 We have often talked about sleek wearables like the Moto 360 and LG G Watch R. Those would make fine Christmas gifts, but they are a bit pricey if you're looking for a stocking stuffer or a cheap tech toy for the kids. Enter the Jambanz wearable Bluetooth speaker, an interesting gadget that will only set you back $30.
Before you get too excited, the Jambanz wearable speaker is not your typical wearable in any way, shape or form. At first glance, it looks like a slap band speaker straight out of the Nickelodeon era, but it's fairly high-tech despite its low price. It also only has one purpose which it seems to handle fairly well.
The Jambanz wearable speaker uses the magic of Bluetooth to connect to Android and iOS devices. This allows you or your kids to listen to tunes on your wrist, and as it's a slapband speaker of sorts, you can just slap in on almost anything you'd like. Handlebars, bedposts, a can of Red Bull or your wrist — anything is fair game. You can also mix and match the speaker inserts with different bands and they have some vivid colors to choose from as you can see by the pics.
Jambanz looks like a throwback from the 90s, but it's a viable solution to people that want the world to hear what they are listening to. It may also turn out to be the most annoying present you could buy for someone's children — especially if the parents aren't partial to their child's choice of music. This one's a new product, but there are a smattering of early Jambanz reviews on Amazon and the net if you want to learn a bit more before you buy. You can pick up the Jambanz Wearable Bluetooth speaker directly from the company's official site or from Amazon for $29.99.