Lumia 535 vs Samsung Galaxy Core 2 dual SIM duel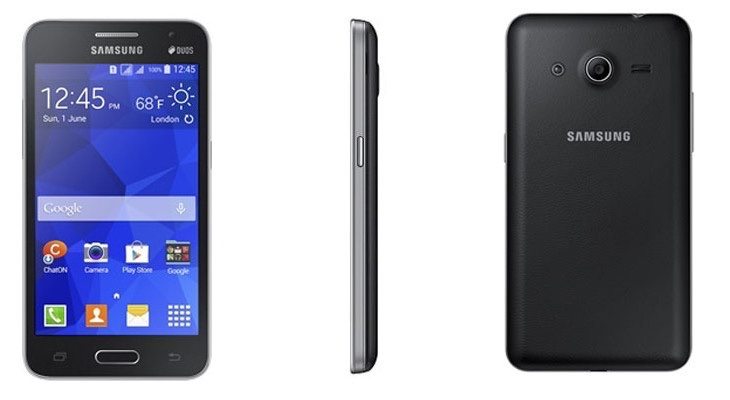 If you're looking for a dual SIM device there is plenty of choice available, although this type of handset is more popular in some regions than others. In the summer Samsung released the Galaxy Core 2, and this has been a popular affordable handset. Meanwhile Microsoft has just released the Lumia 535, which is also attracting a lot of interest, so today we're having a Microsoft Lumia 535 vs. Samsung Galaxy Core 2 dual SIM duel.
Both of these are dual SIM devices and they are in the same sort of price sector, although prices will vary by region and retailer. One of the key differences is that the Lumia 535 is a Windows Phone handset while the Galaxy Core 2 (Core II) is an Android device. It's worth noting that the Lumia 535 is the first Lumia handset to appear with Microsoft branding rather than Nokia.
Processors
The Lumia 535 has a 1.2GHz Snapdragon 200 quad-core processor and Adreno 302 graphics. The Galaxy Core 2 also has a 1.2GHz quad-core processor but the chip and GPU are unspecified.
Display
The Lumia 535 has a 5-inch IPS LCD display with resolution of 960 x 540 and 220 ppi and the Galaxy Core 2 has a 4.5-inch TFT display with resolution of 800 x 480 and 207 ppi.
RAM and Storage
You'll get 1GB of RAM and 8GB of internal storage that's expandable via microSD to 128GB on the Lumia 535. The Galaxy Core 2 offers 768MB of RAM and 4GB of internal storage, this time expandable to 64GB.
Camera set-up
The Lumia 535 has a 5-megapixel rear camera with autofocus, LED flash and 480p video capture, as well as a 5-megapixel front facing camera. The Galaxy Core 2 has the same rear camera capabilities but only a VGA front-facing unit.
Battery
The Lumia 535 has a removable 1905 mAh battery while the Galaxy Core 2 has a removable 2000 mAh battery.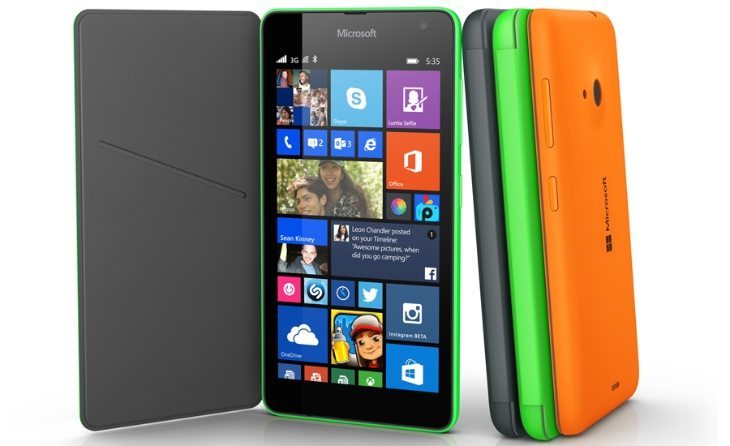 Connectivity
Both phones support 3G, WiFi 802.11 b/g/n with WiFi hotspot, Bluetooth 4.0, GPRS, EDGE, GPS, and microUSB 2.0. However, the Lumia 535 also has DLNA while the Galaxy Core 2 also has WiFi Direct.
Operating System
The Lumia 535 runs Windows Phone 8.1 while the Galaxy Core 2 runs Android 4.4.2 KitKat.
Dimensions and Weight
The Lumia 535 measures 140.2mm x 72.4mm x 8.8mm and it weighs 146g. The Galaxy Core 2 measures 130.3mm x 68mm x 9.8mm and it weighs 138g.
Price
Pricing varies by market but as an example we're going to give a price guide for India as dual SIM devices are popular with buyers there. The Microsoft Lumia 535 recently launched at Rs. 9,199 and we've seen it on sale since for around Rs. 8,600. The Galaxy Core 2 launched at Rs. 11,900, but is now on sale for around Rs. 7,900 depending on retailer and color option, bringing the phones very close in price.
As well as specs we should remember that the designs of these phones should be taken into account. Also the operating systems offer very different user experiences, and if you have a preference of one over the other then your choice could be more easily made. However, on specs alone it's the Lumia 535 that has most to offer.
The Lumia 535 has a larger display with higher resolution, more RAM and internal storage, superior front-facing camera, and is the slimmer of the two handsets. While the Galaxy Core 2 is lighter and has a higher capacity battery, there's really not enough of a difference to consider either of those things a deciding factor.
When you've considered all of the above it would be interesting to hear your choice between them. Will you be purchasing the Microsoft Lumia 535 or the Samsung Galaxy Core 2 dual SIM smartphone?