Windows 10 for phone to bring "flyout" Live Tiles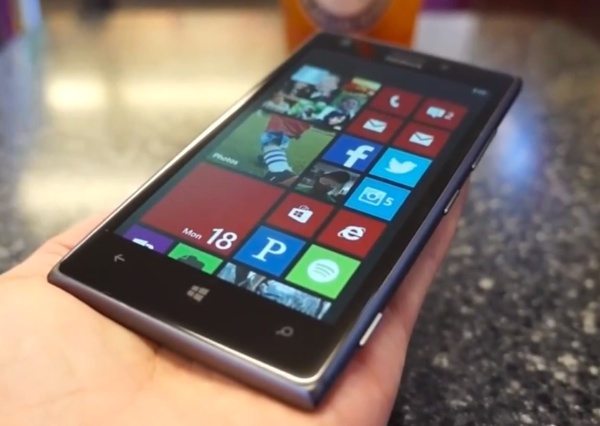 Microsoft is working on its next generation operating system, Windows 10, and, apparently, the new OS will be powering a wide range of devices, including phones and tablets, alongside computers (PCs) and the Xbox. While it is unclear what changes Windows 10 will bring to the phone, this report claims that at least one new Live Tile interaction could very well be part of the package: Mixview ("flyout tiles", or "exploding" tiles).
This is nothing new to those who have been following the industry, because such Live Tile behaviour should have been (as described) part of the 3D touch system on the McLaren phone that never happened after all. McLaren was the codename of a prototype Windows Phone that was supposed to launch in the autumn of this year, with Windows 10 on-board, but, the project was allegedly cancelled back in summer.
Despite being cancelled as a smartphone prototype (the McLaren), some of the 3D touch system principles that were supposed to be part of it might have lived on, as Microsoft is apparently exploring more ways for users to interact with their phones, and the tiles represented on their Start screens. Flyout tiles (or exploding tiles, as you wish) are very similar to Mixview in the good old Zune software.
The report cites a source that describes these flyout tiles, as seen on a Lumia 830: "…you can select the Facebook tile, just press for a second in a special part of the tile, and three new tile come on top of it, showing you notifications, messages, etc. You later press somewhere outside the Facebook tile, and it goes back to normal. It gives a new meaning to the whole "live tile" thing. I assume the Facebook feature is only a hint of the many uses this new feature could have, such as controlling music and messaging apps."
This special part of the tile being referenced above will probably be (if the report turns out to be true) "an ellipsis graphic near the bottom right corner. Taping this reveals smaller, actionable tiles", as described by the report.
Windows 10 is set to debut sometime mid-next year, so these very early reports, while they might be legit, they could refer to features which will probably suffer alterations in the final software.
Source: Windows Central