Samsung Galaxy S6 Edge confusion fuelled by conflicting reports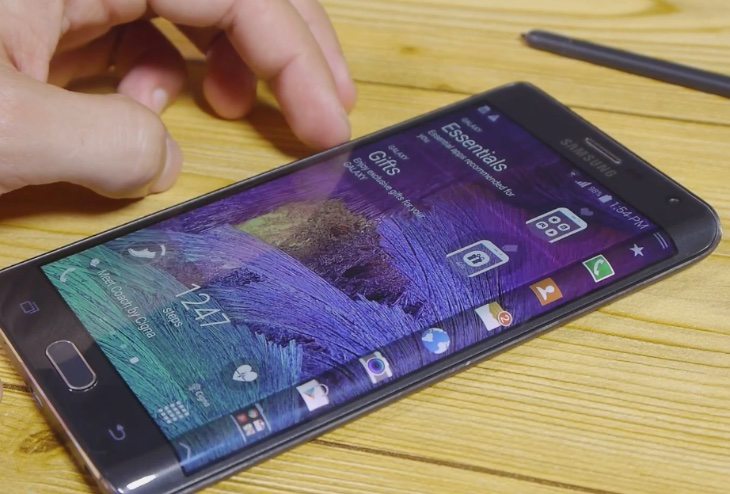 The Samsung Galaxy S5 is soon turning one year old (the phone has been officially introduced at the 2014 Mobile World Congress in Barcelona this February) and we're slowly seeing reports talking about its follow-up, the Galaxy S6. If the past is of any indication, the Galaxy S6 should be announced in the first quarter of 2015; whether that will happen at the upcoming Mobile World Congress at the beginning of March, or, at another special event, is yet unknown.
Meanwhile, Samsung has unveiled the Galaxy Note 4 at this year's International Radio Show in Berlin this past August, and it was accompanied by a strange-looking sibling: the Galaxy Note Edge (pictured), with a wrap-around-the-edge screen on its right side. At the beginning of December, we've already heard rumors talking about the Galaxy S6, and, part of those rumors was the mention of a so-called Galaxy S6 Edge. While the name is not yet set in stone, the idea behind it tries to anticipate a Galaxy S6 variant which will have, much like the Note Edge, a screen which will wrap around one (or both) side(s).
From the same source as the S6 Edge report above comes another, conflicting report. It turns out that unnamed insiders have changed their minds about the phone, and that, there will apparently be no Samsung Galaxy S6 Edge. The Galaxy S6 will indeed, claims the report, have a variant of some sort, but said variant will not sport a curved screen.
However, another leak suggested that we should expect something along the lines of Project Zero. What is Project Zero? While it may not (or will it?) sport an edge screen, the Galaxy S6 will be codenamed Project Zero. Previous models were given letters for their codenames (Project J (Galaxy S4), Project H (Galaxy Note 3), Project K (Galaxy S5) and Project T (Galaxy Note 4), as SamMobile notes), but apparently the Galaxy S6 will be Project Zero, meaning that, for the first time, Samsung might rethink its strategy, and, instead of building upon the predecessor, the South  Korean phone manufacturer might build this new flagship from the ground-up. We'll have to wait a little more to get more specific info though.
Source: SamMobile
Via: Pocketnow