The Honor 6 and Honor 3C are now available to purchase in the UK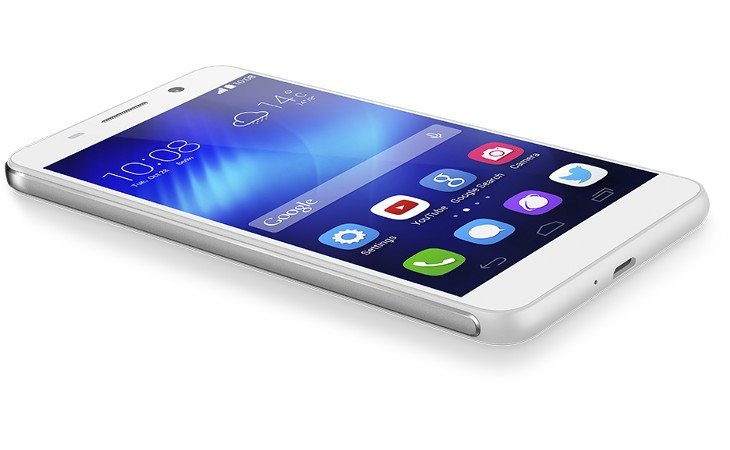 Huawei's smartphones are popular in China, India and various other regions throughout the world. Not so much in the states or the UK, but only because the handsets aren't widely available. We learned the company would be branching out to the UK back in October, and it looks like the first Honor 6 UK reviews have started to roll in.
Huawei is selling smartphones directly to UK customers through Amazon.uk and their UK site, HiHonor. Amazon has two smartphones listed for sale with the Honor 6 and Honor 3C although the latter is out of stock at the time of this writing. That said, there are several reviews already up on the Honor 6 UK edition, and customers seemed to be pleased with their new Chinese handsets.
The Honor 6 4G is the more high-end of the two devices with its octa-core chip, 3GB of RAM, and 13MP/5MP camera combo. The Honor 3C isn't quite as powerful, but it's certainly no slouch with 2GB of RAM and a quad-core SoC. It will also take sharp selfies thanks to a 5MP front-facing sensor and has Dual Micro-SIM functionality. It also runs Android 4.2 for some reason whereas the Honor 6 comes with KitKat 4.4.
At this time, the Honor site takes you directly to Amazon for the Honor 6 and Honor 3C, but sends you to Cyberport.de if you want to pick up the Honor Tablet T1 which is listed at €129.99. The Honor 6 4G is listed at  £249.58 on Amazon and the Honor 3C will set you back £109.99 whenever it comes back in stock. The company also has a handful of accessories on their site listed as coming soon.
via – GizChina