Galaxy S5 vs Note 4 vs Nexus 6 in popularity clash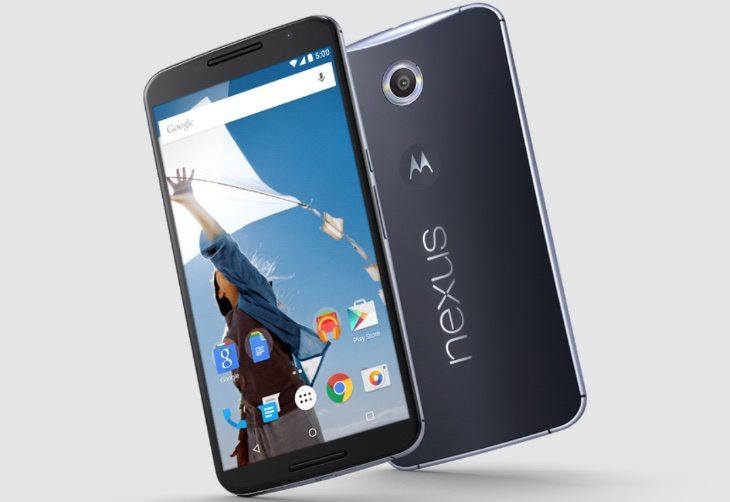 If you haven't quite got round to purchasing a new Android flagship but are intending to over the coming weeks, three likely contenders will be the Samsung Galaxy S5 and Galaxy Note 4 or the Google Nexus 6 from Motorola. All of these vie for recognition at the top end of the market and it could be difficult to choose between them. Today we're discussing the Galaxy S5 vs. Note 4 vs. Nexus 6 in a popularity clash, to see which might suit different users best.
The Samsung Galaxy S5 is the earliest of these three arrivals, releasing back in April and rolling out to countries across the world. This one might be best for those who don't want a handset that's too large, as it has a 5.1-inch display compared to 5.7-inches of the Note 4 and the massive 5.96-inch screen of the Nexus 6. It released on Android 4.4.2 KitKat skinned with Samsung's TouchWiz, and the Android 5.0 Lollipop update has started to arrive for the phone in some regions. It has a quad-core or octa-core processor (dependent on region) and features a Full HD display with resolution of 1920 x 1080.
Meanwhile if you want a larger display and are a fan of Samsung devices you won't go wrong with the Samsung Galaxy Note 4. This released in October running Android 4.4.4 KitKat and this will be updated to Android 5.0 Lollipop. No date has been confirmed yet but there are rumors that the Lollipop upgrade for this handset will arrive in January. Again it has an octa-core or quad-core processor, but this one steps up to a Quad HD resolution of 2560 x 1440 and also includes the S Pen stylus for those who like this functionality.
On the other hand the Nexus 6 will also cater for those who want a larger display, and this would be a good option for those who enjoy a stock Android experience. This is a feature of Google Nexus devices that many people prefer, and as a Nexus handset it's also guaranteed to get future updates quickly, something not so evident with Samsung devices. This phone is the newest of the three, as it has only just released. Therefore those who want the latest thing might opt for this one that arrived running Android Lollipop out of the box. The Nexus 6 has a quad-core processor and like the Note 4 it has Quad HD resolution for the display. However, one area where the phone loses out to the Galaxy S5 and Note 4 is that it doesn't have expandable storage, whereas the two Samsung handsets both have expandable storage to 128GB via microSD.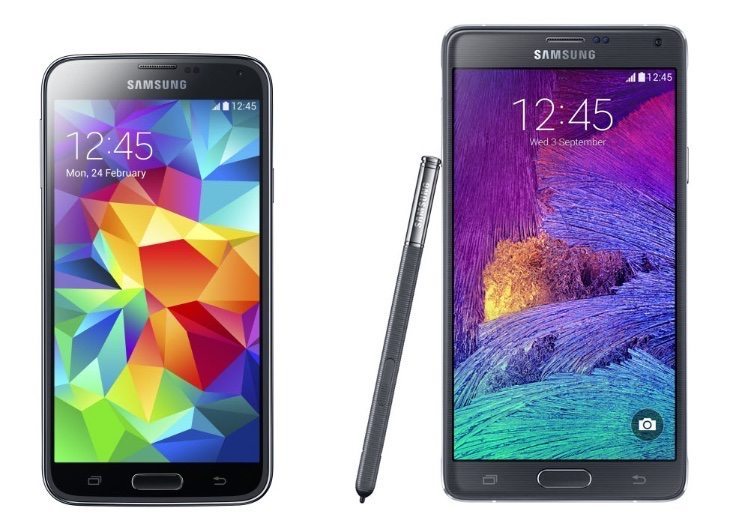 Of course the many features of the devices may also be a factor in any decision between them. For instance the Samsung Galaxy S5 and Note 4 both have a fingerprint sensor and heart rate sensor. The S5 is also dust and water-resistant but the Note 4 isn't. Both are packed with other features and both have 16-megapixel rear cameras with 2160p video capture. The Galaxy Note 4 camera also has optical image stabilization. Meanwhile the Nexus 6 is also water-resistant like the Galaxy S5 and its camera capabilities include a 13-megapixel rear camera with optical image stabilization and 2160p video capture.
Another aspect of these phones to take into consideration is the prices. Pricing varies by region, retailer and carrier but as an example the Nexus 6 off-contract price on Google Play starts at $649. The Galaxy S5 can be purchased for around $550 unlocked on Amazon while we've seen the Galaxy Note 4 from around $750, although at some retailers they can be found slightly cheaper.
The initial rush for the Samsung Galaxy S5 may be over, but sales are still going strong, as are sales of the Galaxy Note 4. Nexus devices are always extremely popular and it remains to be seen if the new larger Nexus handset with its higher price tag will be in demand as much as previous Nexus smartphones, although early signs are promising. One thing also worth noting is that we expect to be hearing much more about the Samsung Galaxy S6 early next year, so you might want to bear that in mind.
Have you still not purchased that new Android smartphone that you promised yourself? Maybe you've added the Galaxy S5, Galaxy Note 4 or Nexus 6 to your wish list for Christmas, in which case which one have you chosen? Send your comments to let us know.