OnePlus One Mini version specs leak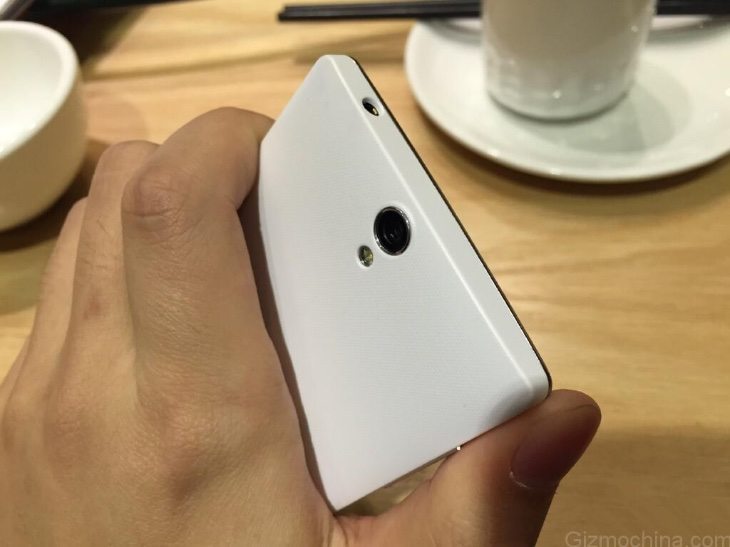 The OnePlus One Android smartphone released in June and was quickly dubbed a flagship killer because of its decent array of specs and competitive price. For some time now there have been rumors about its successor, the OnePlus Two. However, it now seems there may be a smaller version of the OnePlus One on the way, as there's news today of a OnePlus One Mini version specs leak.
The OnePlus Two release is tipped for Q2 or Q3 next year, but what of this new mini model of the OnePlus One that is being touted? Some images that are claimed to be of a mini OnePlus One have appeared, as well as a specs lineup that would be pretty much what we'd anticipate for a smaller One.
The first image (immediately below) shows AnTuTu device profile indicating a Snapdragon 615 processor, a 5-inch display, 8-megapixel rear camera and also an 8-megapixel front-facing camera. Android 4.4.4 KitKat is running the show, while the design looks pretty similar to the OnePlus One as you might expect, with black on the front and a white reverse. It's said there's more texture on the rear casing though.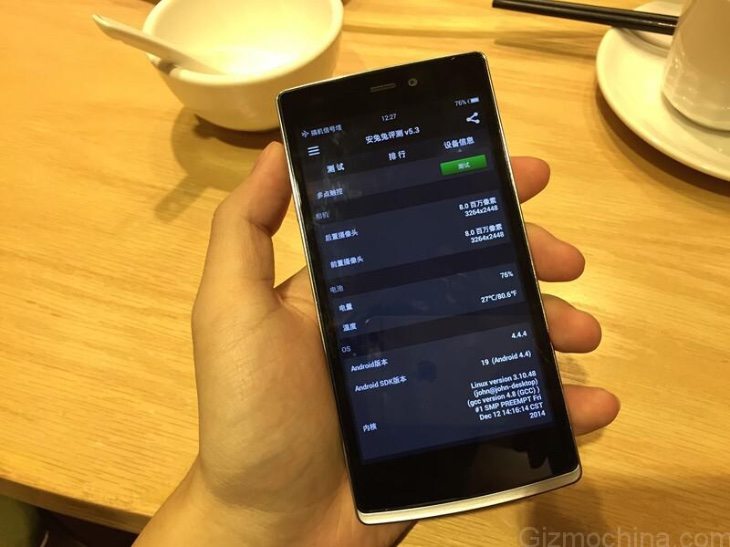 The same source of these images also claims that the OnePlus One Mini price will be 1499 RMB, that's around $242, and that the phone will be made official next year. As always with these leaks we have to take all of the above with a healthy dose of salt as there's no way of verifying the images of this so-called mini OnePlus One. On the other hand of course, this could all be completely accurate so hopefully it won't be too much longer until we know for sure.
If there genuinely is a OnePlus One Mini on the way, is this a smartphone that would interest you? Maybe you're more interested in the OnePlus Two release for 2015? Let us know by sending your comments.
Source: GizmoChina
Via: Phone Arena