Microsoft Lumia Spruce flagship design includes specs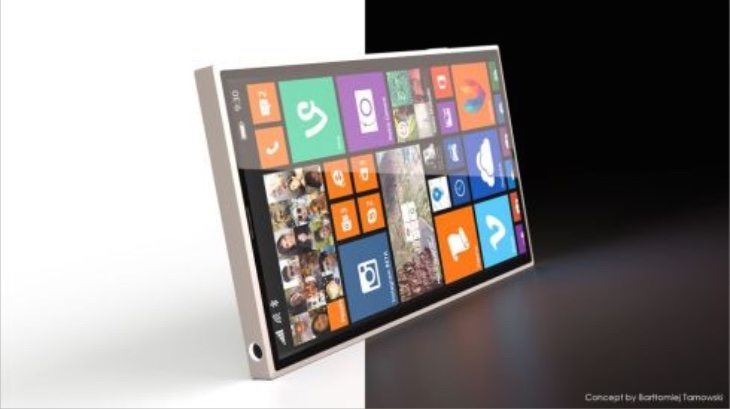 The first Lumia smartphone with Microsoft branding rather than Nokia arrived recently in the form of the Lumia 535. However, many Lumia device fans are eagerly waiting for a flagship Microsoft handset to release, and there have been plenty of rumblings about a Lumia 1030 that may or may not eventually get to the market. In the meantime the Microsoft Lumia Spruce that you see here gives us something to think about while we wait for the real deal.
This Lumia Spruce concept was devised by designer Bartlomiej Tarnowski, and it would be interesting to hear if readers think this would be a suitable Microsoft Lumia flagship? The images here show off the design admirably and we can see that it has very angular edges with a square-shaped camera area, although it does look a little chunky for some tastes.
To save us having to imagine what specs it might have, the designer has also provided a handy list of specs highlights for his Spruce creation. These include a Snapdragon 810 processor, 5-inch display with 4K Ultra HD resolution, 3GB of RAM, and 32GB of internal storage that's expandable via microSD to 128GB.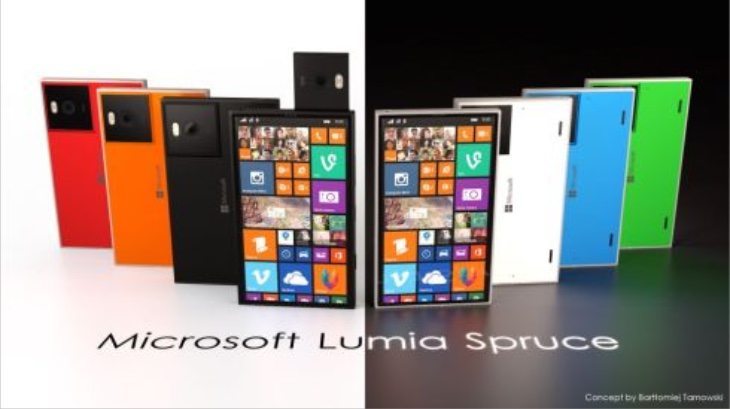 Further specs include a 20-megapixel camera with Carl Zeiss optics, and a nice touch here is that the phone has a pull out mechanism that allows it to flip to use as a front-facing snapper.
The Lumia Spruce has a 3220 mAh battery, runs the Windows Phone 8.1 operating system, and its measurements are 119mm x 70mm.
As we've come to expect from Lumia handsets it comes in an array of colors, including black, blue, green, orange, red, and white. We've shown a few of the images here but you can see more at the link below.
There are some interesting ideas with this Lumia Spruce design idea, and we'd like to know if you'd like to see something like this for a genuine Microsoft Lumia flagship when it finally releases? Maybe you have your own ideas of what a new high-end Lumia handset should look like?
Source: Bartlomiej Tarnowski
Via: Concept Phones