Nokia C1 smartphone echoes N1 tablet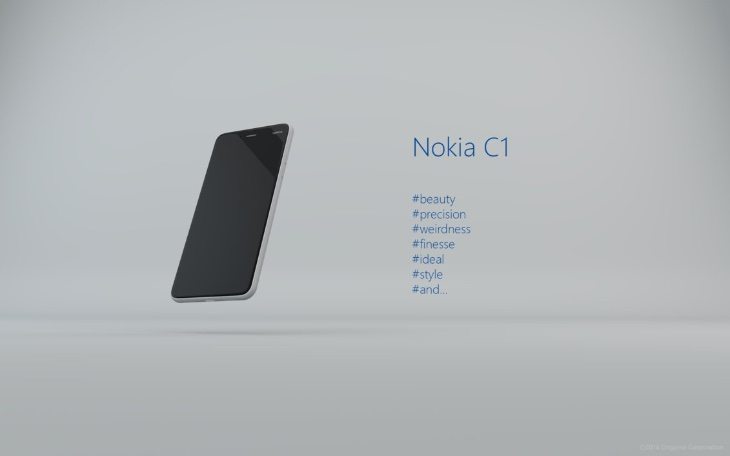 When Nokia announced its upcoming N1 tablet in November the company took many by surprise. This followed the demise of Nokia Lumia smartphone branding in favour of Microsoft, so it was good to hear that the Nokia N1 tablet will release in Q1 next year. This has led some to wonder about further Nokia devices, and the Nokia C1 smartphone you see here echoes the N1 tablet.
We'll point out from the beginning that the Nokia C1 is a concept vision that comes from designer mrtomone on DeviantArt. The idea is for a smartphone from the true Nokia branch that has produced the N1 tablet rather than the Microsoft-acquired Nokia, and this is why the C1 has design reflections from the tablet.
The C1 handset shown here looks much like a smaller version of the Nokia N1, and has many of the same specs. Some observers have pointed out that the Nokia N1 tablet is very similar in looks to the iPad mini, and so it follows that the C1 phone would look rather like an iPhone.
Specs of this Nokia C1 handset include an Intel Atom quad-core processor, a 5-inch Full HD display, 2GB of RAM, and 32GB of internal storage. It's imagined to have an 8-megapixel rear camera and 5-megapixel front-facing camera (as is fast becoming the norm), and stereo speakers. Finally the phone runs the Android 5.0 Lollipop operating system skinned with Nokia's Z Launcher.
While we can't tell you more about a new Nokia smartphone, if you're interested in the N1 tablet you can check out our articles on the device here. Would you like to see a new 'true' Nokia smartphone similar to the C1 design shown here? Let us know with your comments.
Source: DeviantArt
Via: Concept Phones