Sony Xperia Z3, Z2 lineup Android Lollipop update latest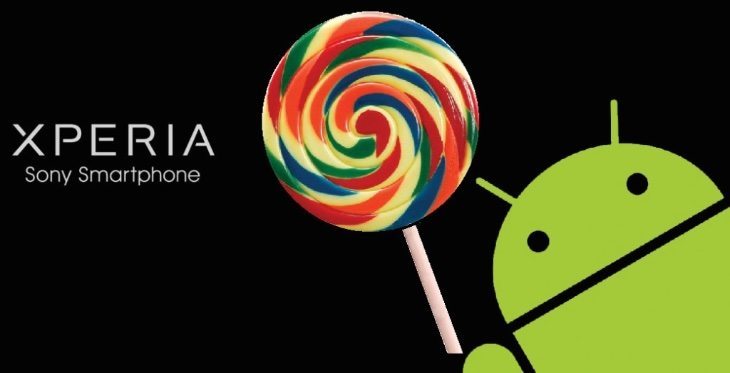 Android 5.0 Lollipop is slowly rolling out to an increasing amount of smartphones and tablets, and back in November we learned that the update was in testing for some Sony Xperia devices. We now have the latest news on the Sony Xperia Z3 and Z2 lineup Android Lollipop update, and there shouldn't be too much longer to wait!
Last month we informed readers that the update in beta form was being tested in Sweden for the Sony Xperia Z1, Z2 and Z3. This is as useful way of ensuring that the update runs smoothly when it's finally pushed out to all devices. At that time Sony said that the commercial rollout to all end users of these devices would arrive next year, but nothing more specific than that.
The good news for some readers is that yesterday Sony issued further news on the update on Twitter and said, "We'll start the upgrade at beginning of 2015 for the core Xperia Z3 and Xperia Z2 series." While this still doesn't give a specific date it does at least state the 'beginning' of next year, so it really could be a matter of just weeks before those with an Xperia Z2 or Z3 device start receiving the Lollipop update.
@SamTomelleri We'll start the upgrade at beginning of 2015 for the core Xperia Z3 and Xperia Z2 series.

— Sony Xperia (@sonyxperia) December 17, 2014
If you have another Xperia device all is not lost, as Sony has previously stated that all Xperia Z devices will be upgraded to Lollipop at some point, although some phones and tablets will have to wait longer than others. The complete list of devices is as follows — Sony Xperia Z3, Z3 Compact, Z3 Tablet Compact, and Z3v, Sony Xperia Z2, Z2 Tablet, Sony Xperia Z1, Z1S, Z1 Compact, and Sony Xperia Z, ZL, ZR, Tablet Z, and Z Ultra.
It's worth pointing out that owners of the Google Play edition of the Sony Xperia Z Ultra have already received the Lollipop update as GPe versions of devices run stock Android. Are you eagerly waiting for the Android 5.0 Lollipop update for your Sony Xperia device? Are you pleased to hear that this upgrade is scheduled to begin rolling out for devices in the Xperia Z3 and Xperia Z2 lines very soon.
Via: Phone Arena