BlackBerry Classic price for UK and sellers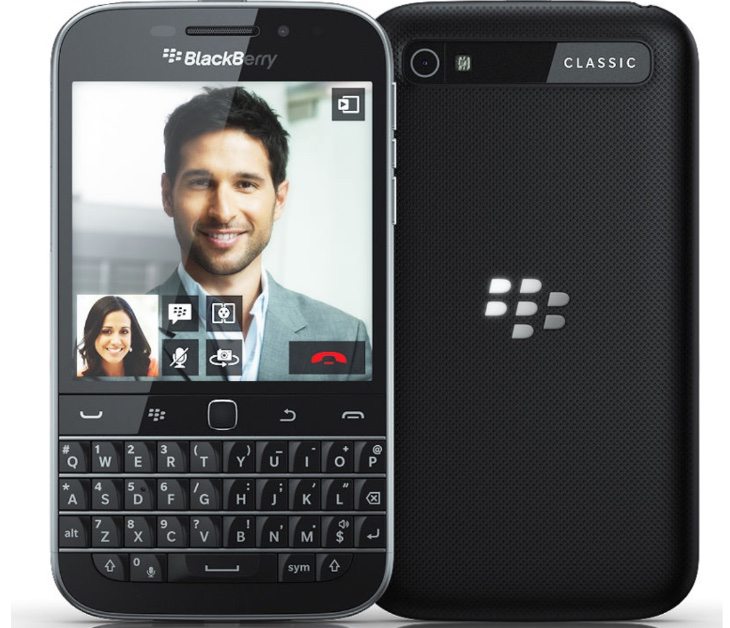 The BlackBerry Classic has been available to pre-order in some markets since November, and yesterday the phone was finally officially launched. It has released straight away for some regions, with other countries of the world to follow over the coming weeks. Today we have details of the BlackBerry Classic price for the UK as well as sellers who will be offering the smartphone.
The BlackBerry Classic features a traditional physical QWERTY keyboard and trackpad, so loved by BlackBerry enthusiasts, and as such is likely to find a niche in the market. We already knew that the US price for the unlocked phone would be $449, and now there's news on where you'll be able to get the phone in the UK.
Carphone Warehouse already had pre-orders available for the BlackBerry Classic, and now it has been confirmed that the Vodafone, EE and O2 networks will also be selling the device. The phone will be aimed at business customers, although Vodafone says that it will also be available to other consumers. However, EE says that they will be offering it to business customers only while O2 hasn't given info on this yet.
The phone will be available from next month but those hoping that Three would be offering the Classic are out of luck. Alternatively potential buyers can pre-order the phone directly from BlackBerry for £349 with delivery expected in from middle of next month, and Selfridges will have it available at a slightly lower price of £329.
BlackBerry Classic specs include a 1.5GHz Snapdragon dual-core processor, a 3.5-inch display with 720p resolution, 2GB of RAM, and 16GB of internal storage that's expandable to 128GB via microSD. It has an 8-megapixel rear camera with LED flash, a 2-megapixel front facing camera (more on camera features here), and a non-removable 2515 mAh battery. It runs the BlackBerry 10.3 operating system, which is the latest version, and offers native Android app support via the Amazon Appstore.
Have you already decided that you will buy the BlackBerry Classic smartphone? Which of the above UK carriers or retailers will you get it from?
Via: Fone Arena