Christmas Turkey Recipe apps, iPhone and Android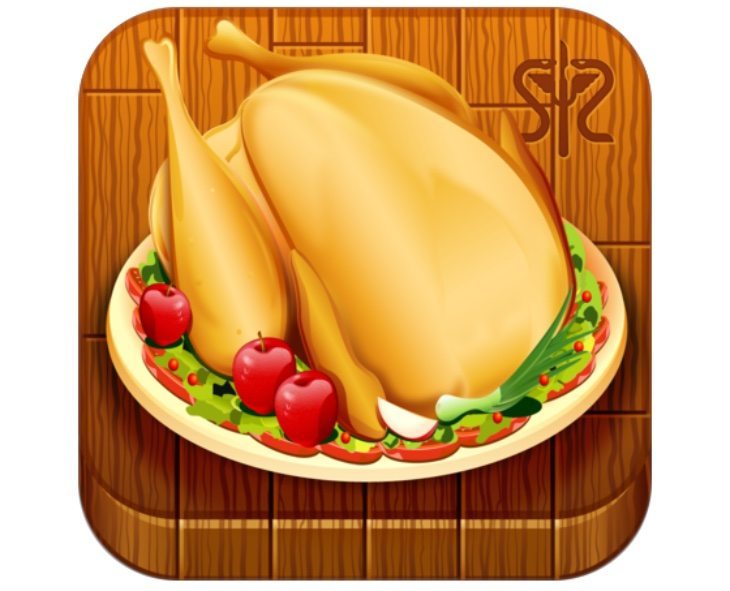 Just in case you hadn't yet noticed it's coming up to CHRISTMAS!!! For many of us that means a big celebration with family and friends, and finding enough chairs to go round the table. Of course the roast turkey is often the crowning glory of Christmas dinner, and so that you can prepare to cook the best feast you've ever had we've rounded up some of the best Christmas Turkey Recipe apps for iPhone and Android.
Most of these are free apps available from the App Store or Google Play, and if you want to find out more about them or download them simply hit the individual title links. One of our favorites is Turkey Recipes from MyRecipes. This free Android app has a good user review rating and offers a vast amount of suggestions for turkey ideas for the holiday season. Recipes range from the classic stuffed turkey to grilled and deep-fried turkey, sauces, what to do with leftover turkey, sausages, turkey meatloat, ground turkey burgers and more.
Our next suggestion is an iOS app called How to Cook a Turkey by Clearly Trained. This is a free app that's compatible with iPhone, iPod touch and iPad and you can find it at iTunes. This would be good for those that really want to get back to basics and it has step-by-step instructions. It shows an interactive walkthrough to help you prepare, season, cook and even carve your roast turkey, with an engaging tutorial that makes it all look simple.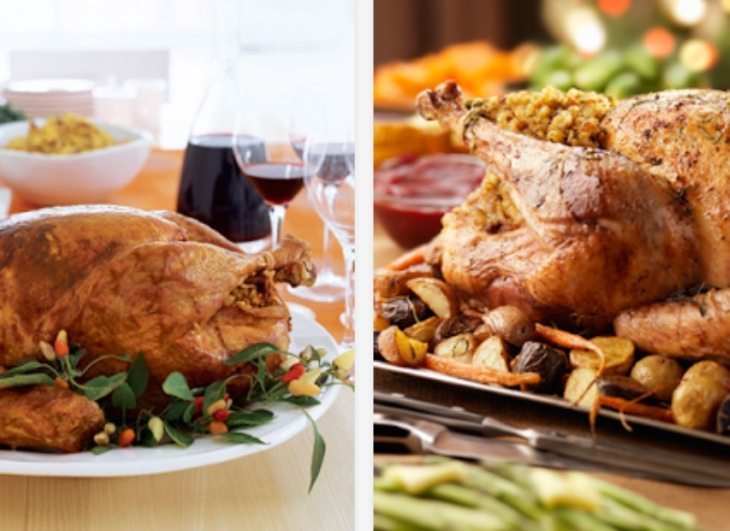 Another good choice is more general as it's called Christmas Food by Mobtopus. This is a free app for Android devices and will cover not just the turkey but your whole Christmas dinner. As well as the classic Christmas roast turkey you'll find recipes for starters, other mains, and desserts. This is a highly rated app, gaining 4.5/5 on Google Play, and just a taster of some of the other recipes are carrot and chestnut soup, duck's breast with honey and pears, and Christmas pudding strudel.
Our final suggestion is for iOS device users. It's called Turkey iCue from KitchenCue and it's priced at $0.99/£0.69. This one has just been updated and is compatible for iPhone, iPod touch and iPad. It's a very impressive app that shows how to perfectly roast a turkey, information on brining, wine pairings, chef-insight, stuffing, gravies, and video tutorials that are like having a cooking class on your device. It will help cooks with all levels of expertise, from beginners to those who are already accomplished, with tips and tricks and other helpful tidbits.
You might also enjoy checking out our recent selection of Christmas tree decoration and wallpaper apps. We hope that with the use of at least one of the above recipe apps you will be able to bring one of the best Christmas turkey dinners to the table that you and your family have ever tasted. If you have any other suggestions for turkey recipe apps that you think readers might enjoy, let us know in the comments box.