The Pioneer W10 specs show a new 64-bit Slate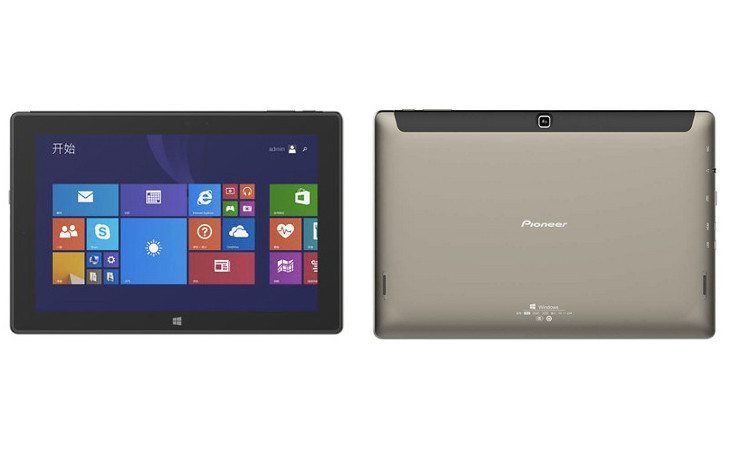 Pioneer is like Sony and Samsung, they make a lot of products across the board. We don't cover their tech that often, but we're going to take a look at an interesting new slate from the company today. Ready to take a look at the Pioneer W10 specs?
Pioneer's new tablet features a 10.1-inch display with a resolution of 1,920 x 1,200. It's far better than we expected, and the rest of the Pioneer W10 specs are just as surprising. The processor is listed as a 64-bit quad-core Intel Z3735F with a speed of 1.8GHz, and that's backed up by 2GB of RAM. There's no mention of an SD card slot, but there is 64GB of built in storage.
The rest of the Pioneer W10 tablet specs are light, but we do know it will have Bluetooth 4.0 and WiFi along with dual cameras of an unknown resolution. It also appears to have dual speakers on the back. The battery is listed at 8,000mAh, and as you can see from the screen, the tablet is running Windows 8.1.
If you're expecting to walk into Wallyworld and pick up the Pioneer W10 tablet, don't hold your breath. Most of their mobile device remain overseas although it's not hard to find a third-party seller if you're really itching to pick up a Chinese handset or slate. That may be something you'll actually want to look into this time around as the Pioneer W10 is priced at only $289.
via — Tablet-news   source: tech.hexun