Limited Samsung Galaxy Alpha variant comes with a Leather Back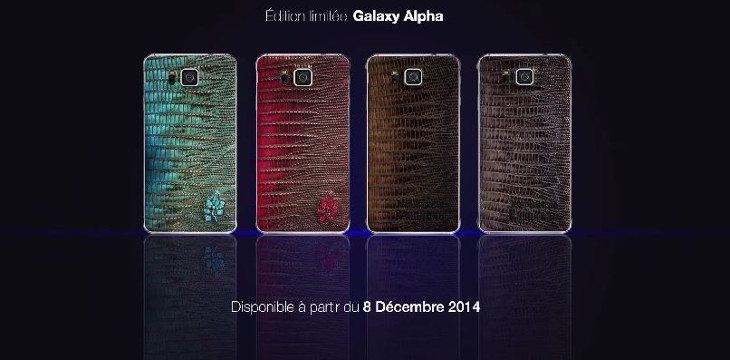 The Samsung Galaxy Alpha still isn't available in some parts of the world, but it's has become a popular handset in regions where it's up for sale. If you've thought about picking up the Alpha and like the finer things in life, there's a new limited edition Samsung Galaxy Alpha you may want to take a look at.
The limited edition Samsung Galaxy Alpha comes from a partnership between Free Lance and Jean-Baptiste Rautureau. As you'd expect, you won't be able to walk into any old retail shop and pick one up. There will only be 100 of each variety made, so it's safe to say you probably won't bump into anyone with the same device. If you do, you have an instant conversation starter.
As you can see from the pics, the limited edition variants of the Samsung Galaxy Alpha feature a leather backplate in four different colors. The blue and red versions feature a flower at the bottom while the other two are a bit manlier with their dark colors. Unfortunately, the innards stay the same so the differences are only cosmetic with the Alpha variant.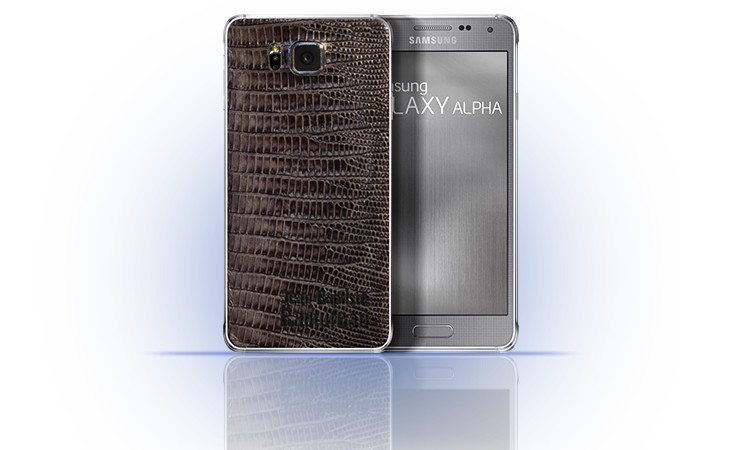 While you may be a bit disappointed that new top-tier features are missing from the Galaxy Alpha variant, its backside will certainly attract some attention. The price also isn't far off what you'd normally pay for the Alpha in Europe as the handset costs around €569, and the new variants will set you back €649 from Samsung France.
Would you be interested in seeing the new Galaxy Alpha variant come to your region?
via – GSMarena  source: Sammyhub