New Xiaomi Redmi Note 2 specs and photo surface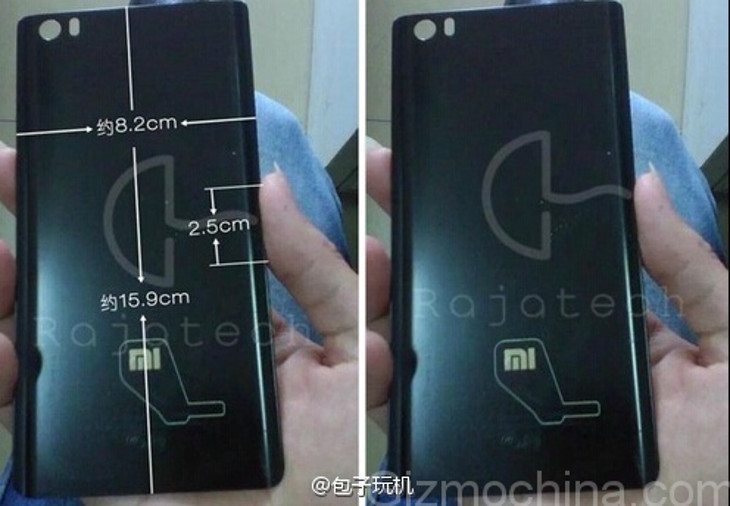 The Xiaomi Redmi Note has sold like wildfire wherever it's landed, and a lot of manufacturers have tried to topple the hot selling handset. It's only natural Xiaomi would produce a follow-up, and today we got a look at the backside of the rumored Xiaomi Redmi Note 2.
The photo shows a back plate from a device said to be the Xiaomi Redmi Note 2, and while it doesn't show us much, you do immediately see some differences from the previous model. The camera and flash on the original Redmi Note was in the top middle, but it is shown on the left side of the device. Aside from that, the only other thing to note is that it seems to be missing the speaker grill found on the original.
Measurements for the device were shown as well, but they seem to be a little off. The Xiaomi Redmi Note 2 specs are right on point though and line up with the previous leaks. The handset is rumored to come with a 5.5-inch FHD display, an octa-core 64-bit SoC, 2GB of RAM, and 16GB of internal storage. A 3,000mAh battery, 13MP rear camera, and 5MP front-facing snapper round out the rumored specs for the Xiaomi Redmi Note 2.
We're still not sure when the Redmi Note 2 will arrive, but it will be a success and should surpass the original in sales if the company keeps the price low. It will be interesting to see how the company will market the device or if we'll see an exclusive when it arrives in India.
Via – Gizmochina