Sense 7 coming to HTC One M8 in Q2 next year?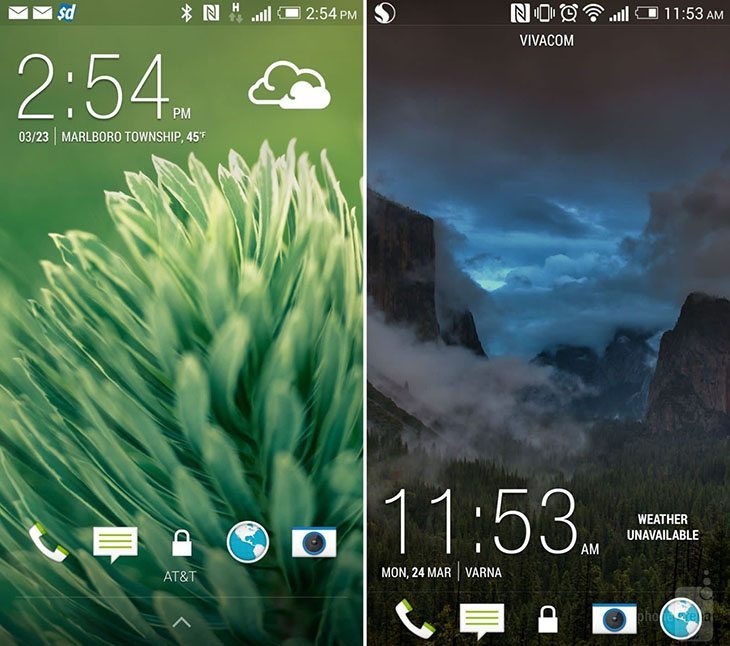 It wasn't such a long time ago that we've started hearing rumours about HTC's upcoming "Hima"-codenamed phone, which might turn out to be the HTC One M9 (follow-up to this year's One M8 flagship), or not. One of the most recent rumours was trying to anticipate (or recap) the internals expected to power the Hima, but also gave us a couple of hints regarding the custom user interface on top of Android 5.0 Lollipop.
If the rumours are true (and if the past is of any indication), HTC's own Sense UI will greet users, in its latest iteration, which is Sense 7.0. The HTC One M8 is expected to soon receive it's Android 5.0 Lollipop update — according to recent reports, and HTC's own commitment to deliver it within 90 days of the announcement, the refresh should land around the end of January, beginning of February — and the rumour mill claims that this specific firmware refresh will continue to bundle the current version of Sense, which is 6.0.
However, a recent report claims that the HTC One M8 of 2014 will not be left behind when it comes to HTC's own Sense UI. Notorious leakster LlabTooFeR took it to Twitter to inform, or reassure, everyone who owns this year's One model that the device will most definitely get its own treat of Sense 7.0.
According to the tweet, the HTC Hima will not only be HTC's next flagship (in which case it will definitely be the One M9, or whatever the official name will be), but Sense 7.0 will debut on said device. The report also claims that Sense 7.0 will be coming to the 2014 flagship around May, June, or July of next year.
It would make a lot of sense (pun intended) for HTC to play its cards this way; the Hima is expected to be unveiled sometime at the end of the first quarter of 2015 (maybe even at the upcoming Mobile World Congress), so HTC would like to keep its new Sense exclusive to the new device for a couple of weeks/months.
Even though these are just rumours at the moment, things are starting to nicely fall into place. We'll of course update you as soon as we'll hear additional bits of information.
Source:Â LlabTooFeRÂ (on Twitter)
Via: Pocketnow
More coverage: PhoneArena