Nexus 6 current availability at Motorola online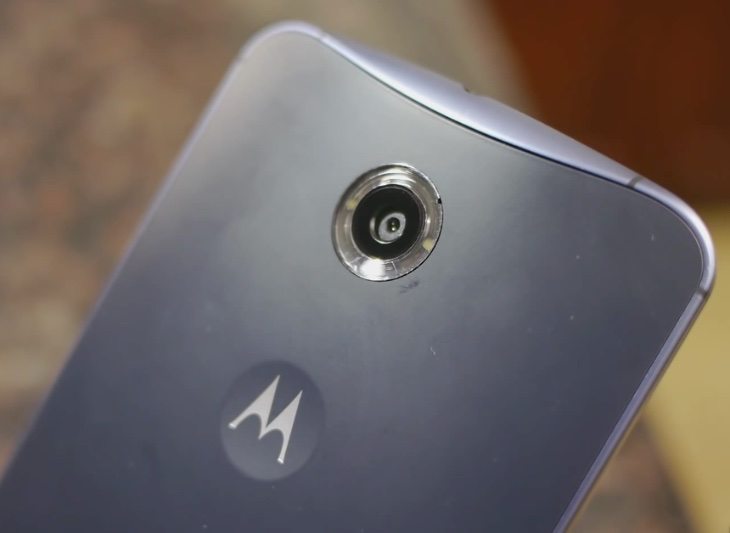 The Google Nexus 6 released in November on the Google Play Store, and various carriers have also been offering the phone. It's been pretty hard to get hold of so far though, with low inventory and the cursed 'out of stock' message showing for many potential buyers. Today we have details of Nexus 6 current availability from Motorola online, and it's a mixed picture but there is some good news.
The Motorola-made Nexus 6 comes in Midnight Blue or Cloud White colors and 32 or 64GB models for internal storage, but it has been difficult for some to get the right combination of their choice with only intermittent availability even on Google Play. At the US Motorola website the Nexus 6 is up for grabs in both the Midnight Blue and Cloud White color options, and also in the 32GB and 64GB models. The price for the 32GB variant is $649.99 while the 64GB model is priced at $699.99.
It has been reported today by some sources that all four combinations are available to purchase at the Motorola website, but we have just checked this out for ourselves and although that may have been the case earlier today, it's not the case now. At the time of writing the Nexus 6 Midnight Blue option is in stock and can be purchased in both internal storage variants. However, the Cloud White version is listed as 'out of stock' in both the 32GB model and the very elusive 64GB version, with no option to purchase right now.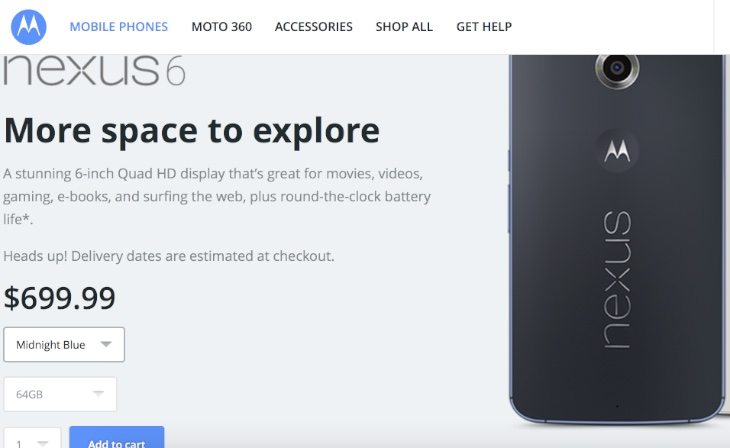 As the white version of the Nexus 6 is not available to purchase at Motorola online, if you want the blue version you might want to be quick as that's also like to sell out again pretty quickly. You can order at Motorola.com. If you're not quite sure whether to buy this phone you might like to check out our previous Nexus 6 articles, including a recent speed test of it against the iPhone 6 and Samsung Galaxy Note 4, benchmark results, comparisons, reviews and more.
Have you been trying to track down an available Nexus 6 to purchase? It would be good to hear if you managed to get one through Motorola online so do send us your comments.
Via: GSMArena