Spice launches the Spice Stellar 440 in India for Rs. 4,199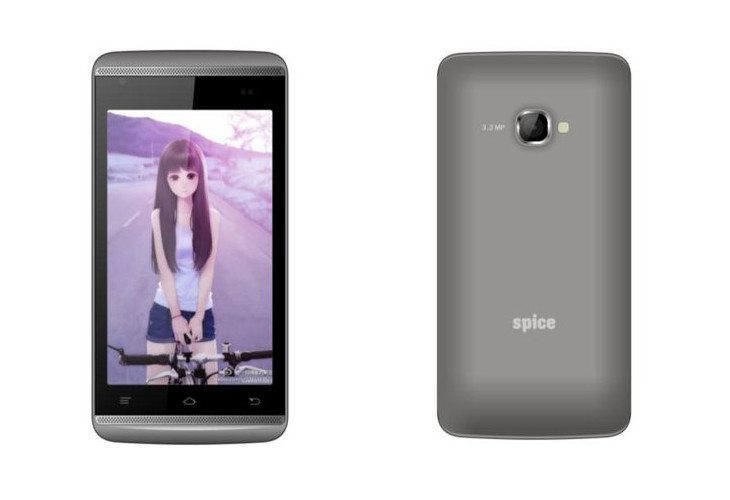 We often joke about Samsung and Sony cranking out countless handsets, but neither can touch the Spice Stellar line which has more smartphones than you can shake a stick at. Well, you can add another to their catalog as the Spice Stellar 440 has just been announced for India.
As with most of Spice's handsets, the Spice Stellar 440 is a mid-ranger, but it has a couple of cool features to go along with the low-end specs. The device will have built-in Analog TV and dual front-facing stereo speakers. We're not sure of the output on those little speakers, but you will definitely notice a difference if your speaker has always been on the backside.
The rest of the Spice Stellar 440 specs show a 4-inch display with a resolution of 800 x 480 and a 1GHz dual-core chip. You'll get 512MB of RAM to go along with 4GB of internal storage which is thankfully expandable up to 32GB. Throw in a 3.2MP rear camera, 1.3MP front-facing snapper, 3G, WiFi, Bluetooth and a 1,400mAh battery and you've just met the Spice Stellar 440.
The Spice Stellar is available in Grey online from Saholic for Rs. 4,199. It's price and specs are in line with the rest of the Stellar series, and the price is nice for a dual-SIM handset that runs Android 4.4 KitKat. When you factor in the front-facing speakers and the addition of Analog TV, it makes the Stellar 440 worth a look if you reside in India.
What do you think of the Stellar 440's specs and price compared to other handsets in its range?
via –Fonearena