Microsoft Lumia 535 vs Panasonic P55 dual SIM showdown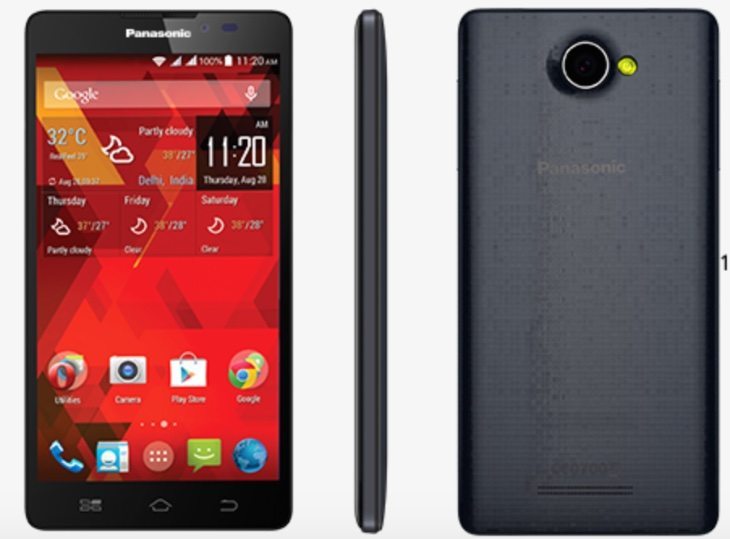 Dual SIM smartphones are very popular in many countries such as India, and one that has recently arrived for sale is the Microsoft Lumia 535. Meanwhile the Panasonic P55 launched in early November and has a similar price to the first Microsoft-branded Lumia phone. You may have both of these phones on your shortlist so today we're looking at the Microsoft Lumia 535 vs. Panasonic P55 in a dual SIM showdown.
We'll highlight the key specs of these two devices so that you can see what they each have to offer and how they compare. We'll also give the prices for India as an example, where they are both readily available. Let's kick off with the all-important specs of these dual SIM phones.
Processors
The Microsoft Lumia 535 has a 1.2GHz Snapdragon 200 quad-core processor and Adreno 305 graphics. The Panasonic P55 also has a 1.2GHz quad-core processor (chip and GPU unspecified).
Display
The Lumia 535 has a 5-inch IPS LCD display with resolution of 960 x 540 and 220 ppi. The Panasonic P55 has a 5.5-inch IPS display with resolution of 1920 x 1080 resulting in 267 ppi.
RAM and Storage
The Lumia phone has 1GB of RAM and 8GB of internal storage that's expandable via microSD to 128GB. Meanwhile the P55 has 1GB of RAM and 4GB of internal storage, this time expandable to 32GB.
Camera set-up
The Lumia 535 has a 5-megapixel rear camera with autofocus, LED flash and 480p video capture, along with a 5-megapixel front-facing camera. The Panasonic P55 has an 8-megapixel rear camera with autofocus, LED flash and 1080p video capture, as well as a 2-megapixel front-facing snapper.
Battery
The Lumia 535 has a removable 1905 mAh battery while the P55 has a removable 2500 mAh battery.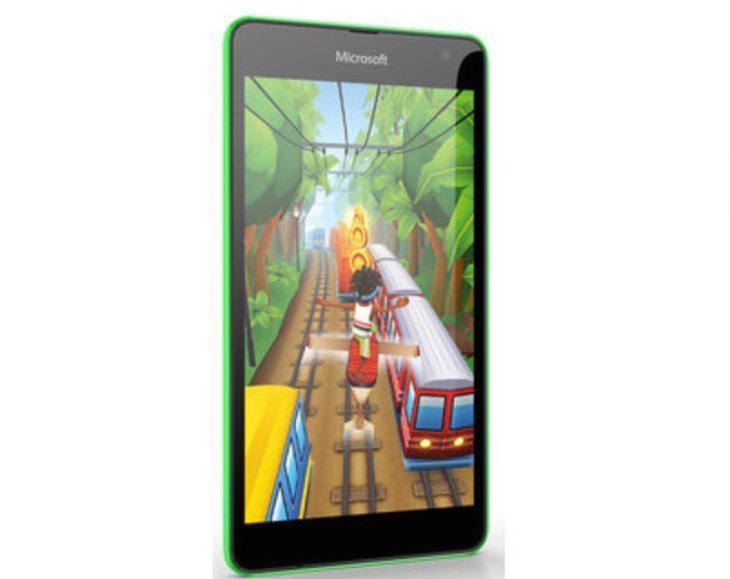 Connectivity
Both phones support 3G, WiFi 802.11 b/g/n with WiFi hotspot, Bluetooth 4.0, GPS, and microUSB 2.0.
Operating System
This is a significant area of difference. The Lumia 535 runs Windows Phone 8.1 with the Lumia Denim update while the Panasonic P55 runs Android 4.4.2 KitKat. These offer notably different user experiences, and your preference of a Windows Phone or Android handset could be a deciding factor.
Dimensions and Weight
The Lumia 535 measures 140.2mm x 72.4mm x 8.8mm and it weighs 146g. The Panasonic P55 measures 149.7mm x 77mm x 7.9mm and it weighs 148g
Price
The Microsoft Lumia 535 Dual SIM launched at Rs. 9,199 and depending on retailer and color option it now costs from around Rs. 8,750. The Panasonic P55 launched at Rs. 10,290 and it can also be found cheaper as we've seen it on sale from around Rs. 8,500.
As the pricing is very close that won't play a major part in choosing between these two phones. It's also worth pointing out that apart from specs potential buyers should also consider their preference of the designs, software experience, build quality, and after-sales service.
As far as the specs are concerned, the Lumia 535 has more internal storage that's also expandable to a higher level than for the Panasonic P55, and it also has a better front-facing camera. Some buyers will also prefer the Lumia name. However, the Panasonic P55 has benefits such as a larger display with higher resolution, superior rear camera capabilities, and a higher capacity battery, and it's also the slimmer of the two handsets.
You will need to consider the most important factors from the above when making your choice, and also of course take into account the different operating platforms. When you've decided which of these smartphones will suit your needs best we'd like to hear from you. Are you more likely to buy the Microsoft Lumia 535 or the Panasonic P55?