New Microsoft Nokia 215 feature phone announced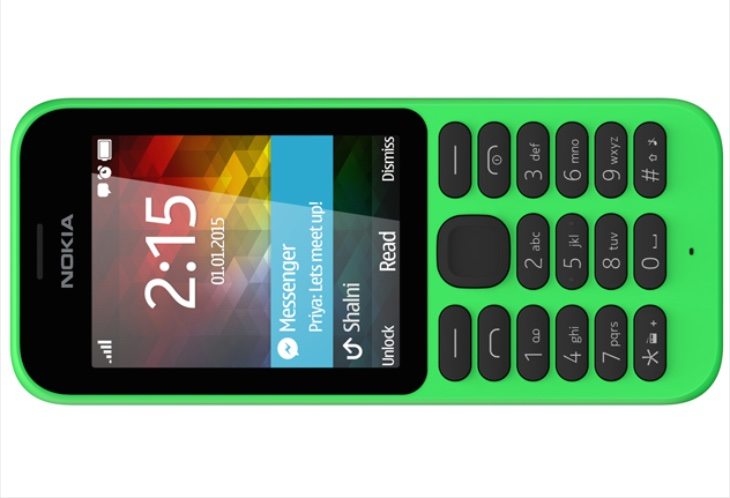 A new Microsoft Nokia feature phone has been announced today, and the Nokia 215 will be released in both a single SIM and dual SIM version this quarter. This is an entry-level phone with an extremely affordable price tag, so although it doesn't have all the bells and whistles of a smartphone it's likely to find plenty of buyers.
The Nokia 215 price is just $29 off-contract (estimated price before taxes and subsidies), and it offers Internet connectivity and an impressive battery life for such a cheap handset. It has a 1100 mAh battery that will give you 29 days of standby and 20 hours talk time for the single-SIM version, or up to 50 hours of MP3 playback or 45 hours of FM radio playback.
Specs include a 2.4-inch QVGA display with resolution of 320 x 240, and it supports 2G and EDGE (dual band). It features Opera Mini for web browsing and also Facebook, Facebook Messenger, Twitter, Bing Search, and MSM Weather. It has a microSD card slot for up to 32GB, Bluetooth 3.0 and SLAM, and also has a 0.3-megapixel camera with QVGA resolution and 15fps framerate video capture.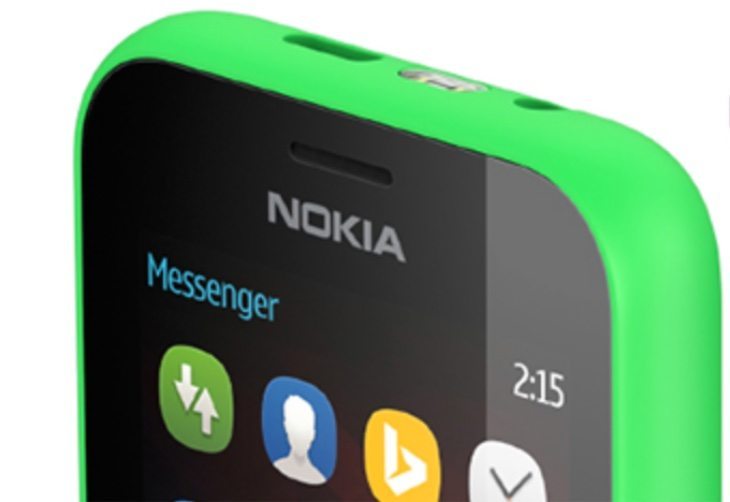 A further feature is an LED although it's not a camera flash but rather a flashlight on top of the handset. The Nokia 215 will release in various world markets, beginning in Europe, Africa, the Middle East and also Asia. It comes in Bright Green, Black, or White color choices. This handset is not only a suitable option for those looking for their first mobile phone, but it could also be useful as a back-up phone.
We'll bring you more on regional availability as we hear it. Is the Nokia 215 a phone that you might purchase if it releases in your region? Let us know with your comments.
Source: Microsoft Lumia Conversations