RCA announces the RCA G1 and Q1 smartphones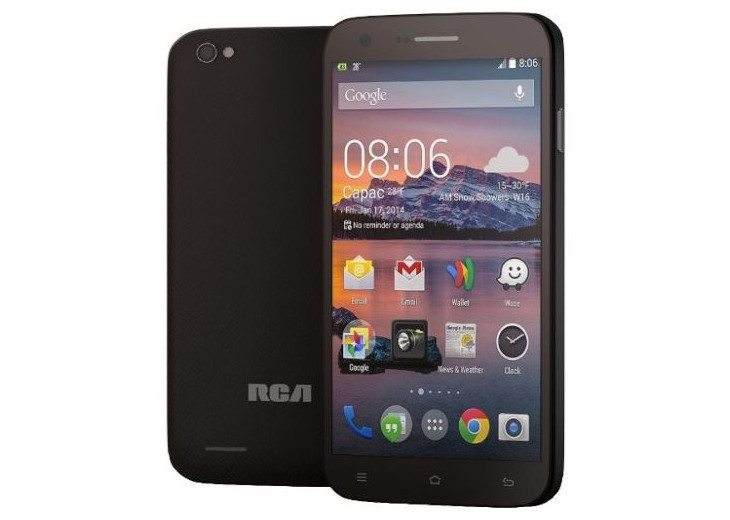 CES 2015 has begun, and while we just told you about the LG G Flex 2, not every device at the big show is of the flagship variety. RCA apparently makes modern smartphones, and they have just announced two new Android handsets with the RCA G1 and RCA Q1.
We've covered smartphones from unlikely sources like Pioneer, and the new RCA smartphones certainly fall into that category. We didn't expect the company to show off one handset, much less two, at CES and the smartphone's price is just as surprising as the news they actually exist.
First up is the RCA G1, with its 5.5-inch 720p display. The G1 rocks a quad-core chip clocked at 1.3GHz, and comes with 8GB of internal storage under the hood. Thankfully, it will have a microSD card slot that allows you to kick the storage up to 32GB. Rounding things out for the RCA G1 is an 8MP rear camera, 2MP front-facing snapper and a 2,300mAh battery. The RCA Q1 carries the same innards as the G1, but has a smaller 5-inch display to go along with an "object distance" sensor on its camera.
The RCA G1 and RCA Q1 will be available with 3G or 4G connectivity, and the Q1 will have dual-SIM support as well. Both handsets will be ready to roll in February from Sears, Amazon and Rakuten with the G1 carrying a price tag of $159 unlocked while the RCA Q1 will set you back $139.