CES 2015: LG makes the LG G Flex 2 Official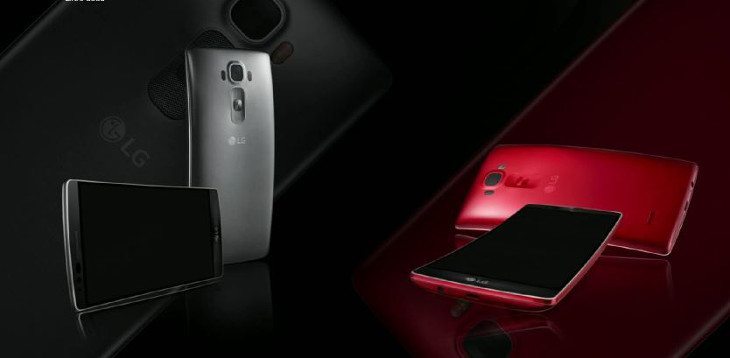 The LG G Flex 2 has been the subject of much speculation over the past several months, and today at CES 2015 LG made things official. The LG G Flex 2 is now a reality, and it will be the fastest handset around when it touches down later this month.
The LG G Flex 2 has been teased numerous times and just yesterday, we saw it shown on a poster ahead of the big show. Well, the time for speculation is over as the G Flex 2 is official, and now we get to compare the flexible smartphones rumored specifications with the real deal.
As teased, the LG G Flex 2 will sport a new Snapdragon chip and it's the high-powered 64-bit Snapdragon 810. The phone will smoke, and having 2GB of RAM under the hood certainly doesn't hurt either. You'll have your choice of 16GB of 32GB of storage on the Flex 2, and the battery is listed at 3,000mAh.
On the LG G Flex 2's curved backside, you'll find a 13MP sensor with laser auto-focus while a 2.1MP selfie-snapper resides on the front. You will also find that the backside has the same crazy self-healing back as the original, but the updated version is said to heal itself in about 10-seconds when at room temperature.
The obvious flagship feature of the LG G Flex 2 is that curved display, and LG has made improvements in the new model. The display has shrunk down to a more manageable 5.5-inches, and the resolution has been bumped up to 1080p. It's still just as curved as its predecessor, and the P-OLED display is going to look better than previous edition. Throw in Android 5.0, and you've just met LG's new flagship.
The LG G Flex 2 improves on the original in almost every area, and a lot of folks are going to be thrilled with the new size. LG hasn't announced a release date yet, but the G Flex 2 is expected to roll out soon and will be available in Flamenco Red or Platinum Silver when it arrives.