CES 2015: Yezz Mobile shows off the Yezz Billy 5S LTE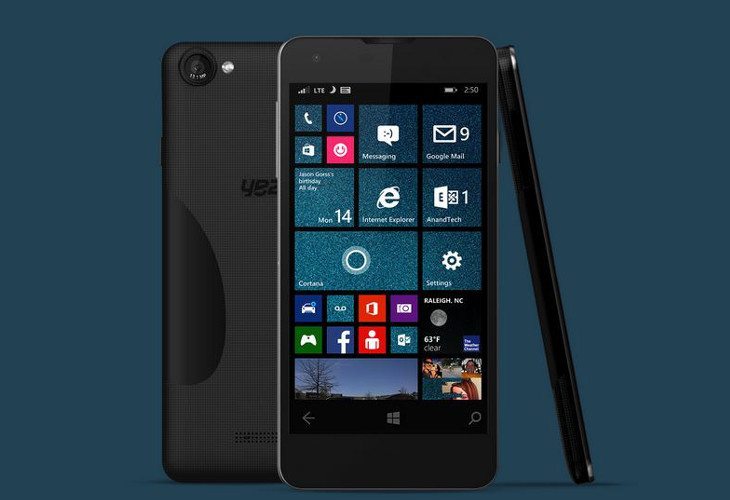 The Yezz Billy 4.7 popped up in the Microsoft store last month, and a new model has just been announced at CES 2015. It's the Yezz Billy 5S LTE, and it is definitely a step up from the previous model.
Yezz Billy devices are known to be affordable, and the Yezz Billy 4.7 was a deal at only $199 unlocked. The Yezz Billy 5S LTE pricing hasn't been announced, but it should fall in line with the previous model if the company sticks to its pricing strategy. Now let's take a look at those specs…
The Yezz Billy 5S LTE has a 5-inch 720p display, and comes with 1GB of RAM and 8GB of internal storage. The processor will vary depending on your locale, so you'll either get the quad-core Snapdragon 400 or the updated 64-bit Snapdragon 410. Obviously most of us would want the 410 with the Adreno 306 GPU, but the Snapdragon 400 can still get the job done.
Photo snappers will be pleased with the 13MP rear camera, and the 5MP sensor on the front should take some sharp selfies. There's an SD card slot to let you expand the memory up to 64GB, and all the usual connectivity options are present with the addition of LTE and dual-SIM functionality. The battery size isn't listed, and it appears it will ship with Windows 8.1 although it was shown running Windows 10 at CES.
Yezz Billy is a brand to keep an eye on in 2015 if you dig the Windows mobile OS. The company has a slew of Android handsets, but the Yezz Billy 5S LTE will only be their third Windows handset although we don't' expect it to be their last. Hit up the link below if you want to check out the Yezz Billy 5S LTE.