New iPhone 6 Resurgence Power Case from Otterbox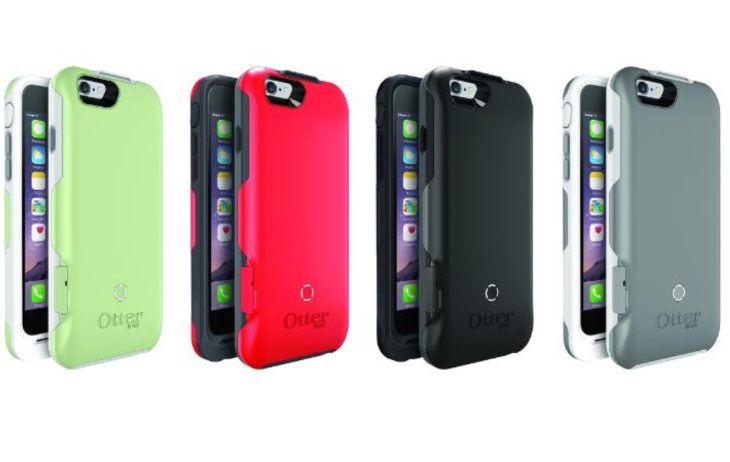 The Apple iPhone 6 released in September and there are already a huge amount of accessories for it on the market. Today we have some initial details of the new iPhone 6 Resurgence Power Case from Otterbox. This accessories maker has quite a reputation so there is likely to be plenty of interest in this upcoming battery case.
The Resurgence Power Case for iPhone 6 has been announced at CES 2015, and is just one of the many products we're hearing about from the event. The iPhone 6 itself has a 1810 mAh battery and the Resurgence case has another 2600 mAh battery. As well as providing extra juice the case offers impact resistance from everyday knocks, drops and bumps and is made from a specially formulated polycarbonate.
Otterbox states that the case has undergone rigorous testing so that it reaches military grade standards standard (MIL STD 810G-516.6), with cases tested on all edges, corners and faces from four feet. It has a two-piece snap design that uses advanced circuitry, which enables a smaller profile. Another benefit from this iPhone 6 battery case is auto-stop technology. This means that once the handset is fully charged the case is shut off to reserve the additional battery for later.
Wired and wireless syncing are both supported with no need to remove the Power Case, and there's also a headphone jack extender. The price of this new Otterbox Resurgence case hasn't yet been announced, and the company hasn't given an availability date either. Once we hear more we'll be sure to let you know.
Does the Resurgence Power Case for the iPhone 6 sound like the case accessory you've been looking for? How much would you be willing to pay for this iPhone 6 battery case? Send your comments to let us know.
Source: Otterbox