Polaroid Zip Mobile Printer and Socialmatic Camera announced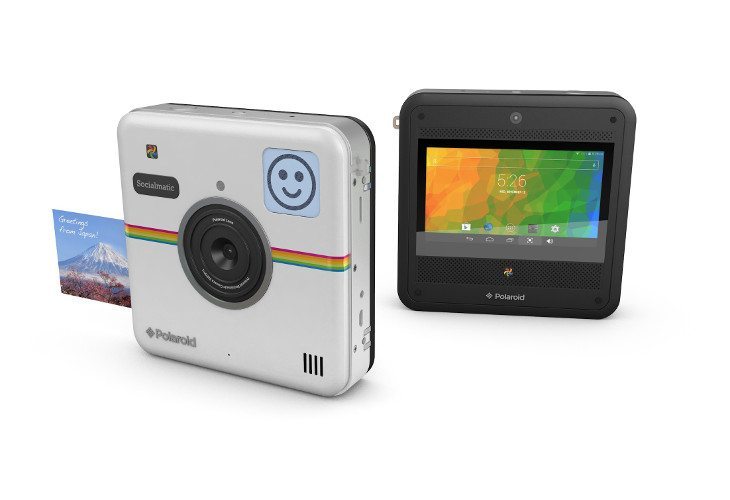 Everyone is getting in on the selfie craze, but not many companies have set their sights on instant mobile printing. Polaroid is a natural fit for that niche, and today they unveiled the Zip Instant Mobile Printer and the Socialmatic Camera.
The Zip Mobile Printer is a small gadget that can sync up to your smartphone or tablet through the wonders of Bluetooth or NFC. Using the app, you can print out up to 25 "instant" 2 x 3 photos sans ink, and it works with both Android and iOS devices. The Zip Printer weighs 186grams and measures 2.91" x 4.72" so it has a small footprint and won't be a hassle to take while you're on the go.
If you're looking for a new-school Polaroid Instant camera, then the Polaroid Socialmatic may be just the thing for you. The camera runs a version of Android, and has a 14MP sensor to go along with a 4.5-inch touchscreen display so you can get a good look at your subject before you snap your shot. You can also get a good look at yourself thanks to a 2MP selfie camera on the front. The device has 4GB of expandable internal storage and will pop a 2 x 3 photo from its side in less than a minute. Throw in social sharing and Zero Ink printing, and you have yourself an interesting portable camera.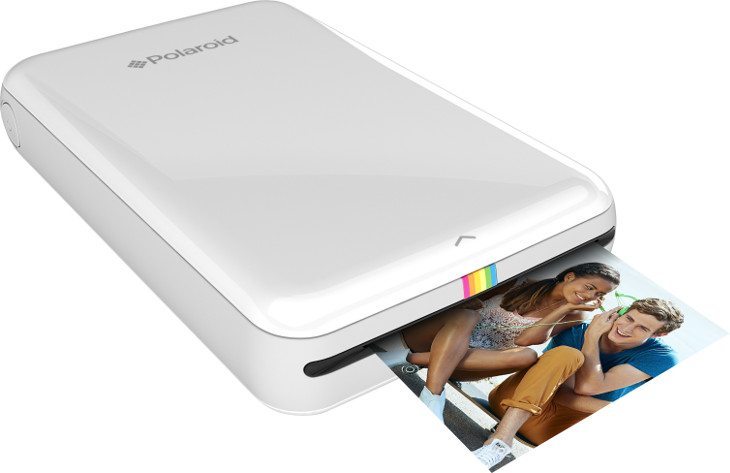 Both of Polaroid's new products are gadgets photo aficionados should appreciate, and you won't have to wait long to pick them up. The Socialmatic camera is already up for grabs at Amazon and Photojojo for $299, and the Zip mobile printer while arrive in the spring with a $129.99 price tag.
Are you interested in either one of Polaroid's new gadgets?